Sewing > Bonnet
Baby bonnet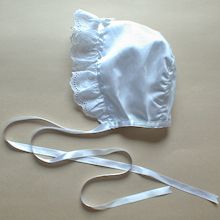 Bonnet of white sateen for baby.
The same cloth as baby dress.






Materials and cutting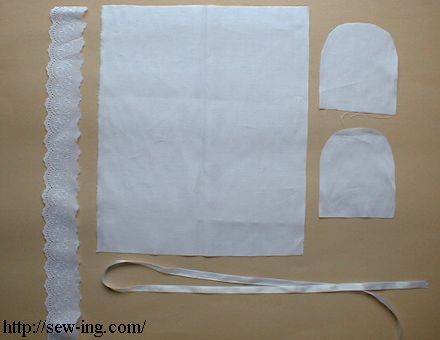 Left to right : Lace, brim (36cm × 30cm), back crown.
Below : ribbon.

Pattern of the back crown.
How to make
Fold the brim in two, and sew the gathered lace.
Place a ribbon on the seam of lace and stitch it.
Put the gathered brim between 2 crowns. Then sew them.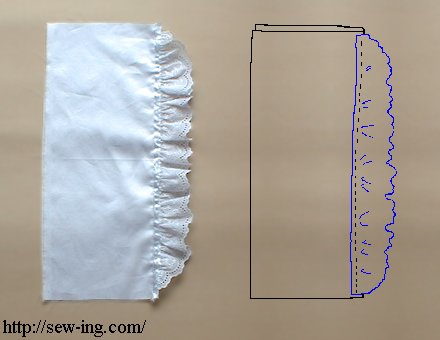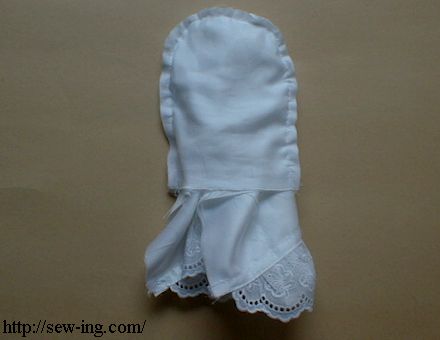 Make tucks at the hem.
Sew the ribbon to the hem.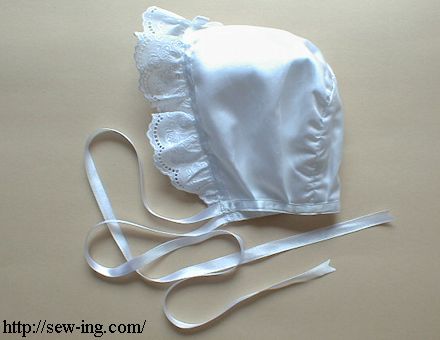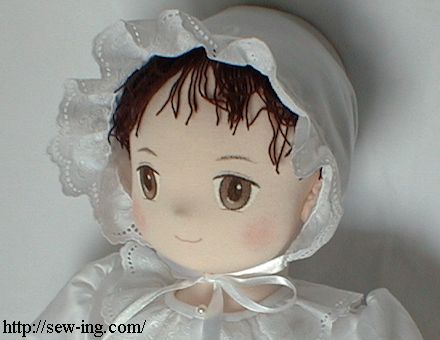 Baby doll (60cm).


Baby cape / Baby dress / Baby bonnet / Baby shoes / Baby mittens / Bib
Polo shirt / Sweatshirt / Sundress
Kid's cap / Reversible hat / Tulip hat / Flat cap / Knit cap
Cloth gloves
Panda apron / Slippers / Indoor boots / Socks / Night vest
Shopping bag / Pouch / Felt cake
Links
Hanty / Cute Underwear / Nuno Life / Boy Dolls / Cloth Doll Making / ソーイング