Baby bonnet
Bonnet of white sateen for baby doll.
The same cloth as baby dress.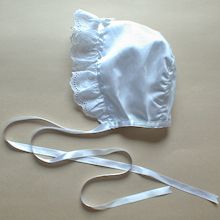 How to make
Refer to bonnet for big girl doll.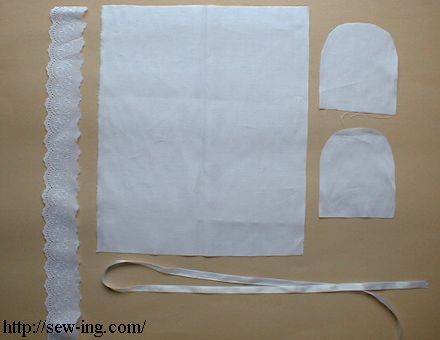 Left to right : Lace, brim (14' × 12'), back crown.
Below : ribbon.

>> Pattern of the back crown.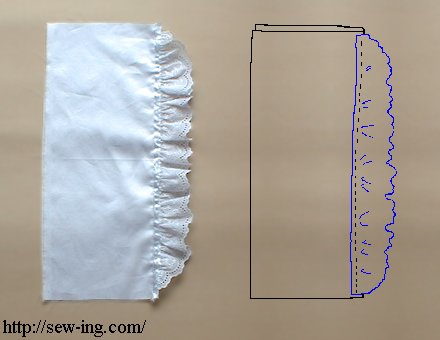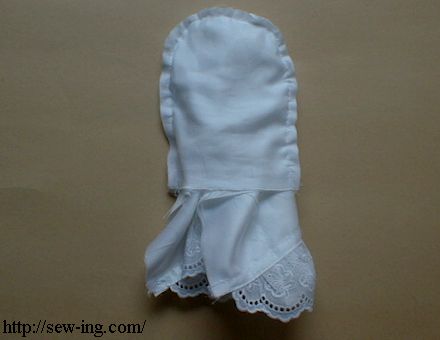 Fold the brim in two, and sew the gathered lace.
Put the gathered brim between 2 crowns. Then sew them.
Make tucks at the hem.
Sew the ribbon to the hem.