Baby cape
A warm cape with nekomimi for 80cm (31 inches) baby. But the size is roughly.
If you omit the ears, it is easier.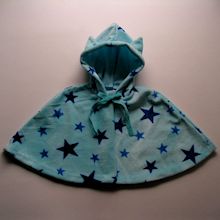 Note:
Sometimes hood and strings are dangerous for babies.
Drawing and cutting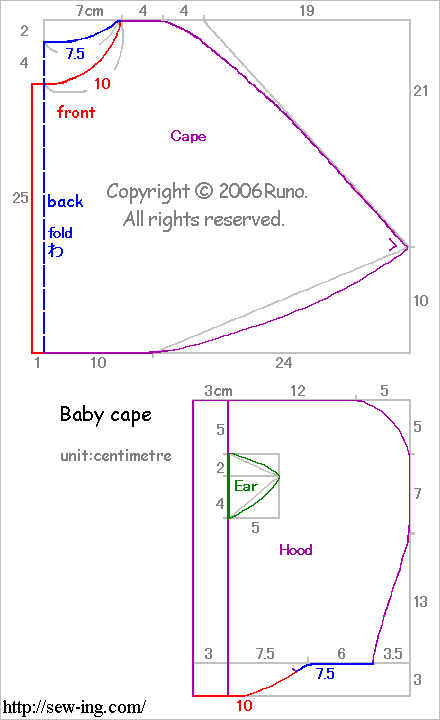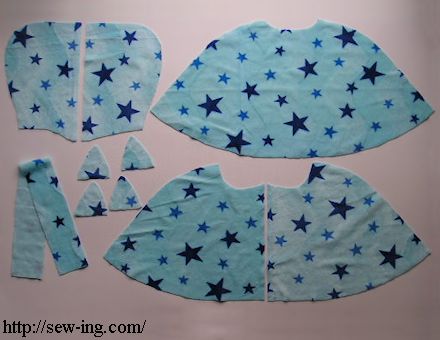 Cut the cloth with the seam allowance (The front 4cm, neck and hood 1cm, hem 2cm, other 1.5cm).
I sewed velvet ribbons. You may use snap buttons or Velcro (fastening tapes) instead.
How to make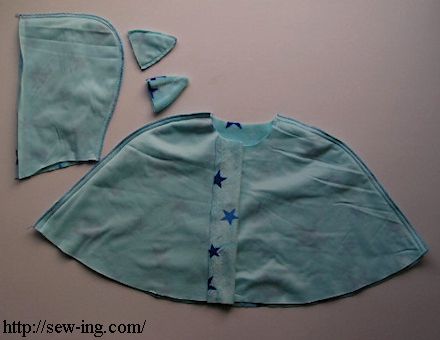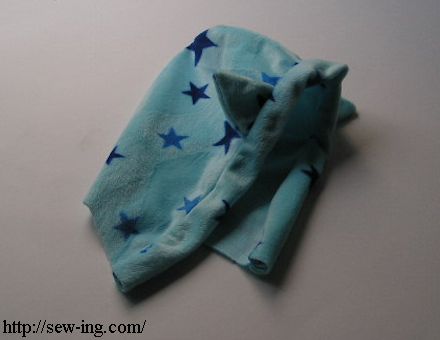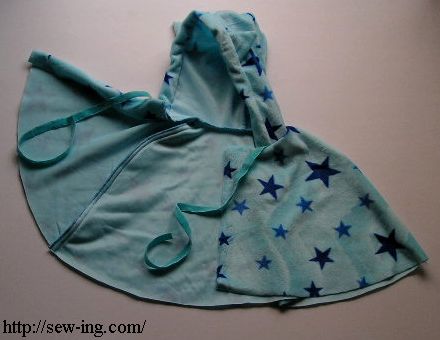 Sew up the shoulders to sides.
Sew up the middle of the hood.
Sew the ears and turn inside out.
Sew the ears to the hood.
Fold the hem inside and whip.
Sew the hood to the bodice. At the same time attach the ribbons.
Stitch the front inside.
Whip the hem.
This is 63 cm baby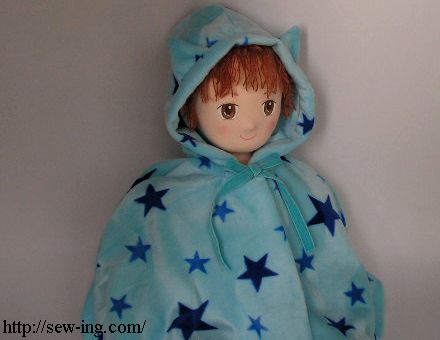 How to make life-sized baby doll