Hanty Panty » Brassiere
Brassiere
Soft and comfortable brassiere made of 2 way stretch cloth and stretch lace.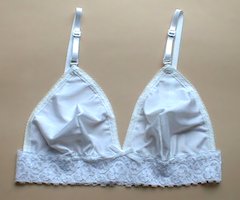 Non-stretch cloth is unapt for cups.
Making is rather easy because it's pullover.
I name it "holiday bra".
Even if this type of bra makes your breast low, no concern of mine.
Materials
Cloth.
Wide stretch lace for midriff (lower-bust).
Narrow stretch lace for trimming.
Strap.
Adjusters (fittings).
Ribbon.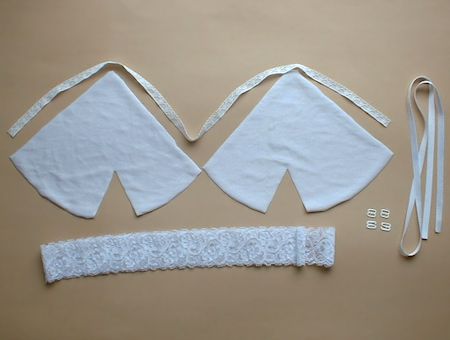 Pattern
Print the pattern on A4 paper.
Sewing
Cut the cloth added the seam allowance.
Sew the darts.
Fold the margin outside. Then put the narrow lace on the edge and stitch it.
The lace is shorter than the edge a little and strain it when sewing it.
Make gathers near the dart.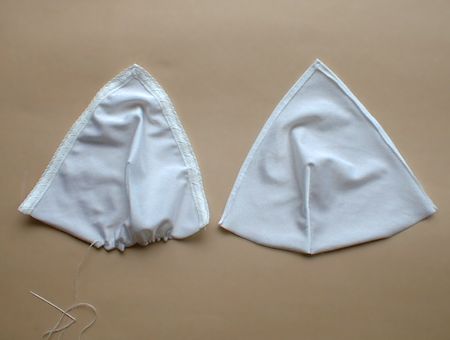 Sew the cup to the wide lace of half.
Make the wide lace a loop.
Pass the straps through the adjusters then sew them to the cups and lace.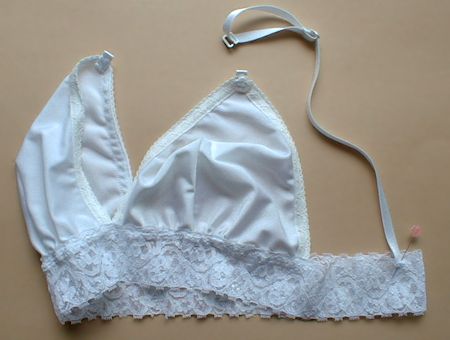 Attach a ribbon.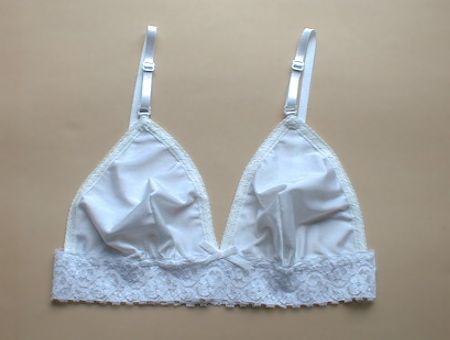 Set
Bra and panty of the same cloth (Stretch cotton).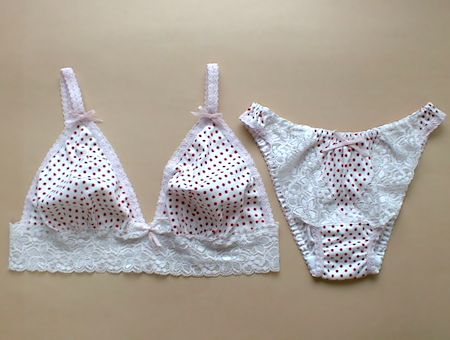 Straps are made with the narrow lace of double.
The cutting is almost the same as Calla hanty.
And trimmed with the narrow lace.