Hanty Panty » Kid
Underwear for kid
You creative mom should make handmade pants for your daughter.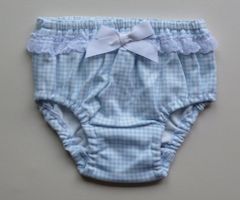 Materials
Stretch cotton fabric
Lace
Ribbon
Elastic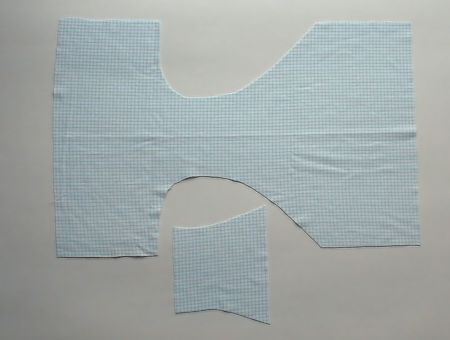 Pattern
Print pattern on A4 paper 3 times.
Then cut out. The pieces are front, back and crotch.
There are 2 sizes of hips. 55cm and 65cm.
I recommend to make bigger a little than your child.
Process
The front and the back are continued.
It's very comfortable and easy to make.
Cut the cloth with seam allowance.
Stitch the crotch to the outside of the cloth.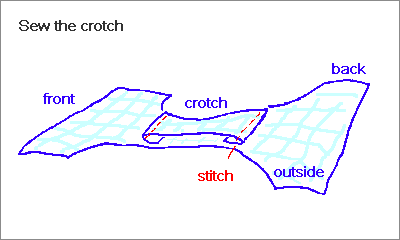 Sew the sides.
Zigzag stitch at the seam allowance.
Fold and stitch the hem of the thighs and waist.
Stitch a lace around the waist. It's gorgeous if you make lace double.
Stitch a ribbon.
Pass the elastic.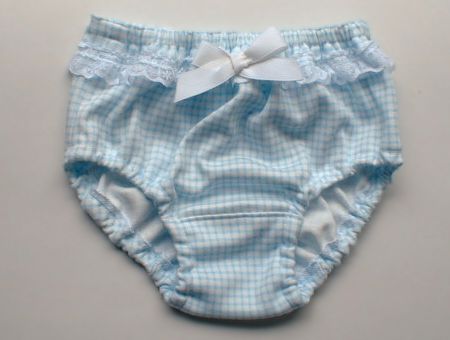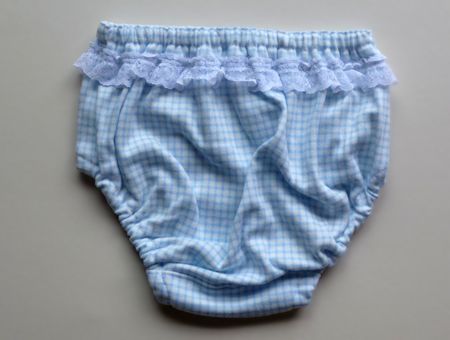 The left is for mother.
Child has bigger hips than mom's? No. This is an elastic magic.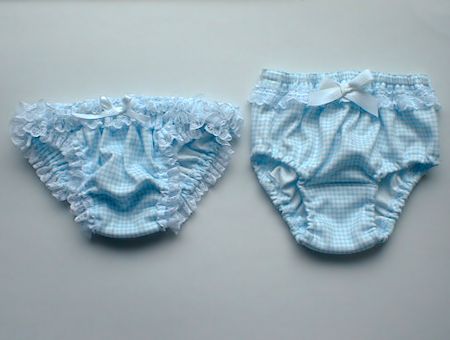 When making kid's clothes, the important thing is comfortableness.
Children have soft and delicate skin.
Choose a high-class elastic, and don't make it tight.
Cheap lace may be itchy. Attach the lace to outside.
For little boys, refer to child boxer and baby briefs.