Hanty Panty » Swimsuit
Swimsuit for kid
Handmade swimwear for toddler girl.
Apply bra and kid's pants to making this swimwear.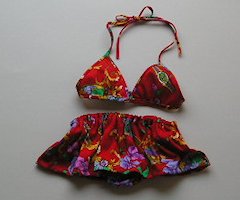 Material and cutting
I used semi-stretch cloth. You can use any fabric.
Overskirt is 92cm × 8cm (you can take large or small).
Seam allowance is needed except the sides of bra.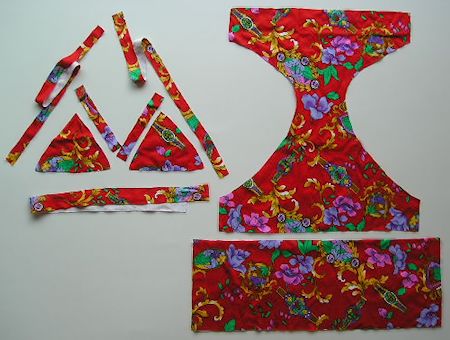 Pattern
Print Pattern of swimsuit on A4 paper 2 times.
Hip size is 60 centimeters to 75cm. Resize for your kid.
Brassiere
Trim the middle of the side (A to B).
Trim the side of the side (C to B to D). The strap is 40 - 50cm.
Make gathers on the underbust. Attach the band of underbust.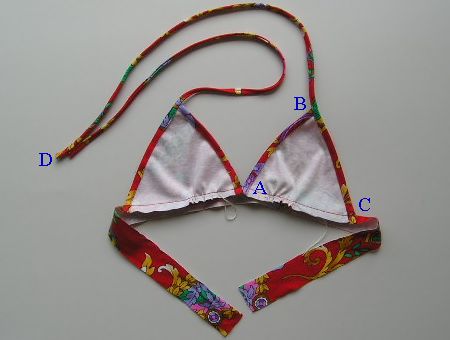 Pass through an elastic in the band (only the back).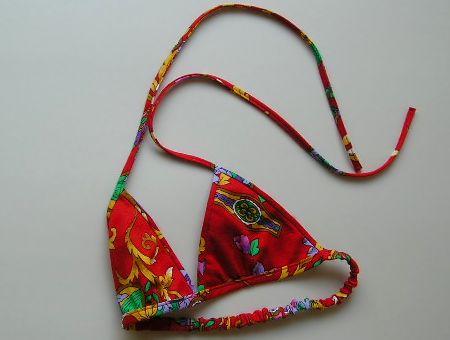 Bottoms
Make pants same as kid's pants without an outside crotch.
When sew the waist, attach an overskirt to the waist.
The overskirt is just like a big frill.
You may omit the over-skirt.
Almost the same as pants for kid.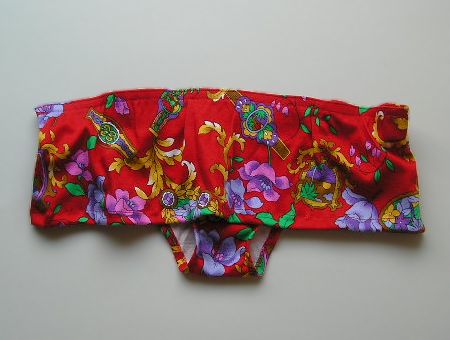 Pass elastic in the thigh and waist.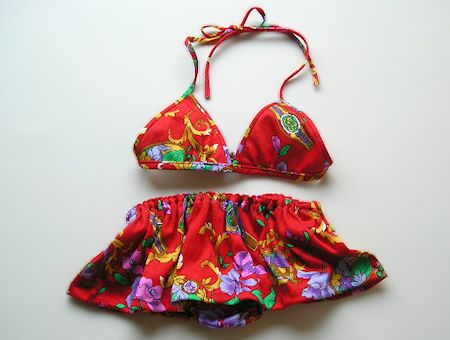 Girl doll, 96 centimeters.