Hanty Panty » Basic hanty making » Pattern
Material and pattern for hanty
Hanty is handmade underwear of handkerchief.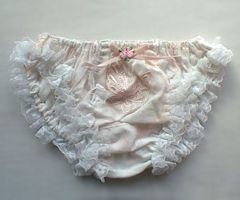 Materials
A handkerchief (over 42 centimeter square).
Thin cotton cloth (I use lawn) as lining.
Lace.
Ribbon and ornaments.
Elastic.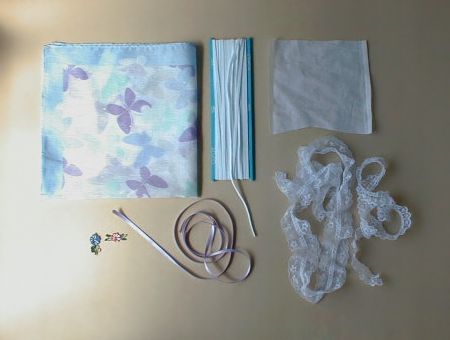 Sponsored links
Tools
Sewing kit.
Sewing machine, Lock stitch machine if you have.
When passing elastic through, it's better to use thick needle or hair pin than ready-made tool.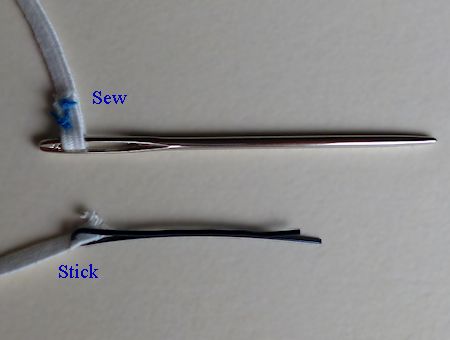 Sponsored links
Pattern
Print on A4 paper.
Size
The size of hips is about 90 centimeters.
If you want to enlarge, refer to "Enlarge size".