Hanty Panty » Non-hankies
Non-hanky garments
I also make garments of ordinary material.
Some of them may not be practical.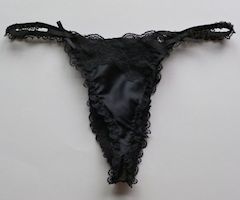 Front lace
Stretch lace is used at the side.
If you want to make like this, see how to make lace pants.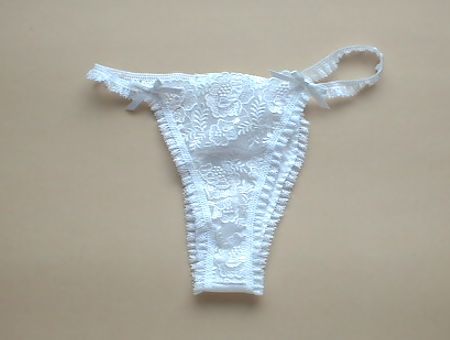 White lace
Lace is not stretching.
There is an elastic only in the waist.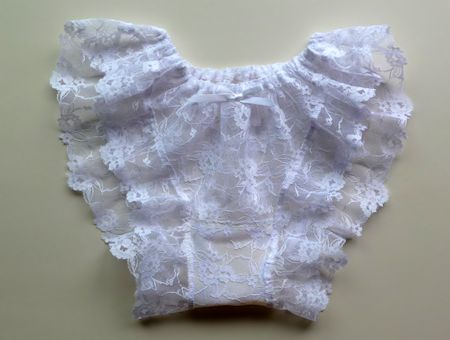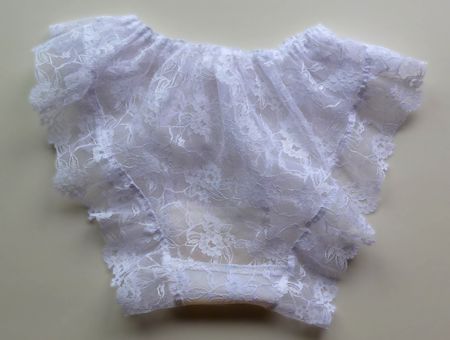 I made this using the pattern of basic hanty.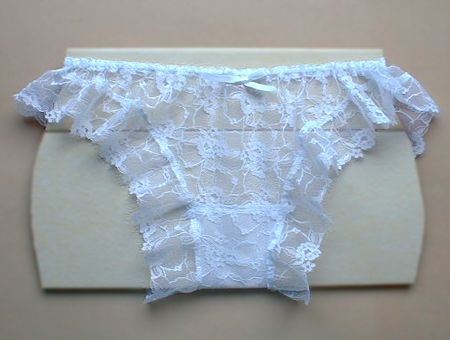 There are not elastics at the thighs. So it is more airy.
Black sateen
This is made of polyester satin, lace and elastic tape.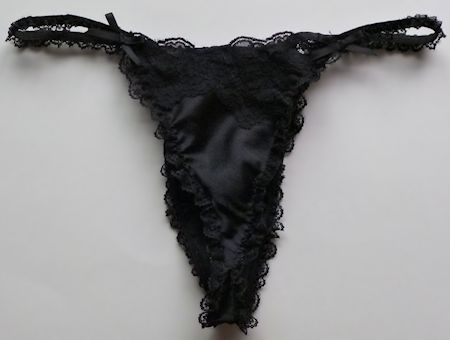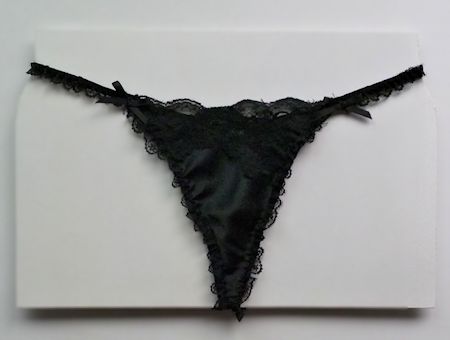 The back is wider than front.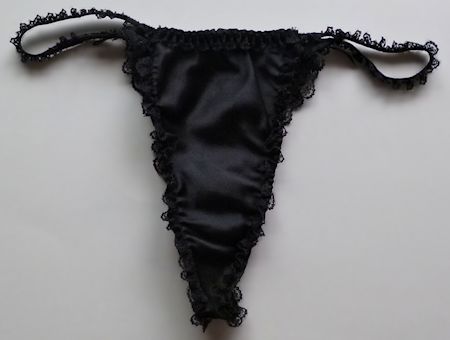 Thin leather
Made of genuine leather. The strings are long.
Maybe it is washable.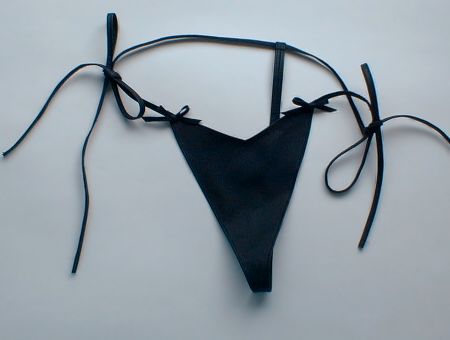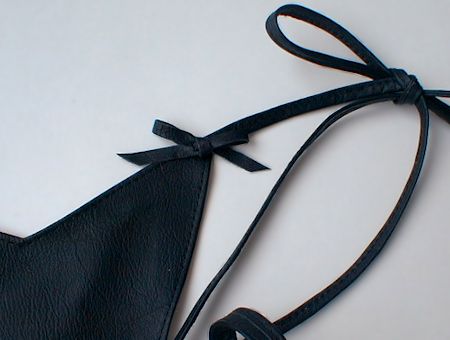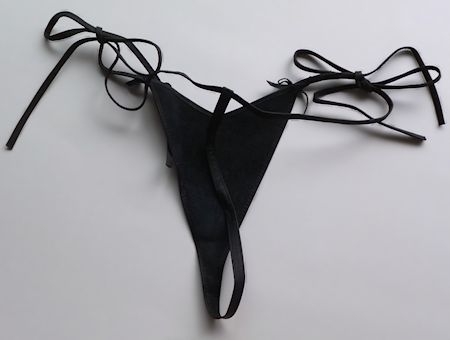 Hanty Panty / Basic hanty making