Hanty Panty » Lace
Lace underwear making
Tiny lacy panty, not from a handkerchief.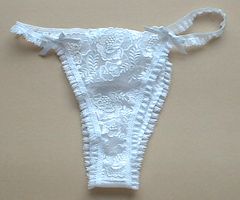 Materials
Lace cloth
Thin stretch cloth
Stretch lace tape
Ribbon
Pattern
Print the pattern on A4 paper.
Making
Cut the cloth.
The front and the crotch are united. The back and the lining are the same.
Add seam allowance. But no need at the waist of the front.
The hem of the front is formed as pattern of the lace.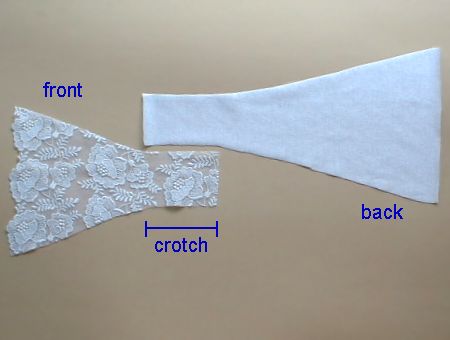 Sew the crotch to the back (red line in the picture below).
Don't sew hem of the lining (blue line).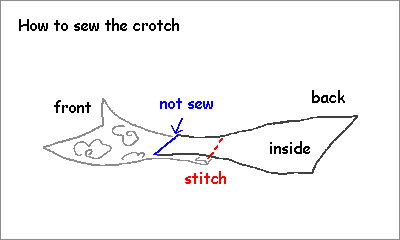 Fold the hem of thigh inside and stitch zigzag.
Fold and stitch the waist of the back.
Sew the stretch lace to the thigh.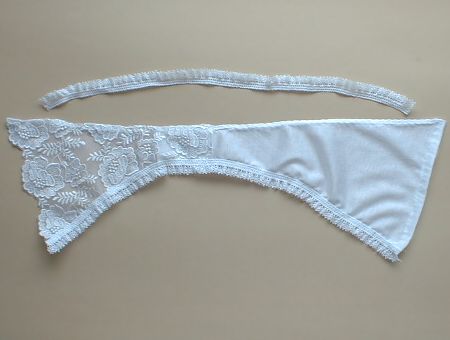 Sew the stretch lace to the waist.
Adjust the length of the lace to your waist size.
Attach ribbons.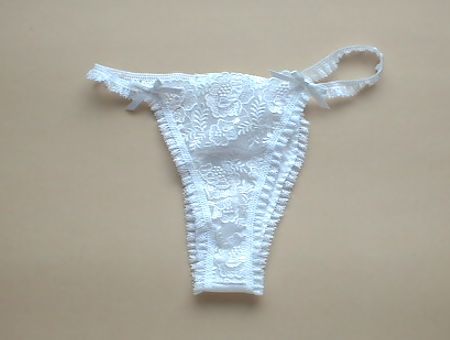 Front and back.