Hanty Panty » Basic hanty making » Finish
Finish of hanty
To make your hanty more pretty, use ribbons and ornament.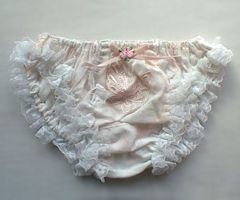 Attach ribbon or ornament
Sew a bowknot ribbon.
It's gorgeous to attach the embroidery or rhinestone and so on.
Pass the elastic through into the waist and the hem.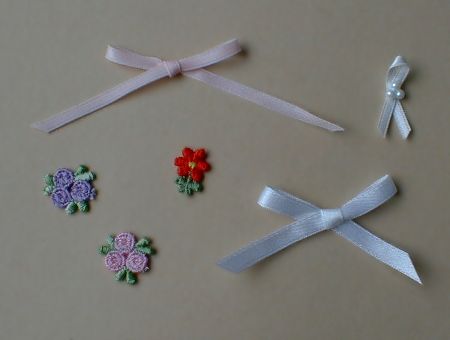 Then the hanty is complete.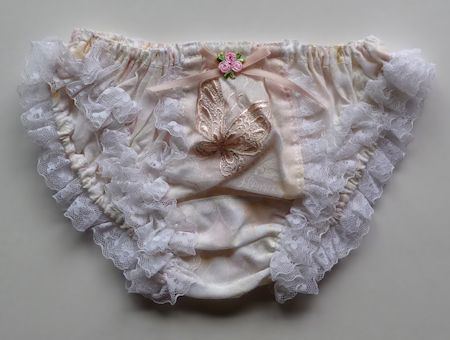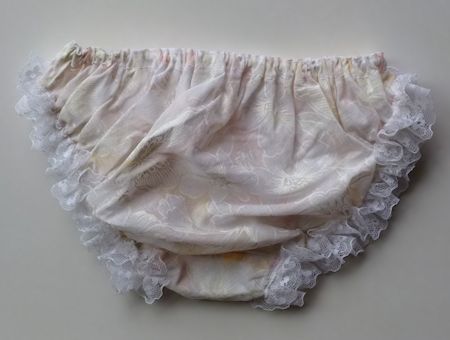 Back is simple.
Pouch
Make a small pouch with extra cloth patched up.
Fold and stitch at the opening and through a ribbon.
Put one in your bag all the time.
This example is 9cm × 8cm.