Hanty Panty » Basic hanty making » Cutting
Cutting of hanty
Bias cutting is better because it's stretch a little.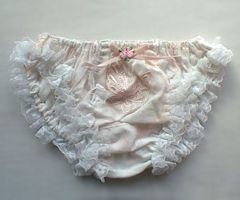 Pattern placing and cutting
This handkerchief is printed flowers all over and there is the embroidery of a butterfly on a corner.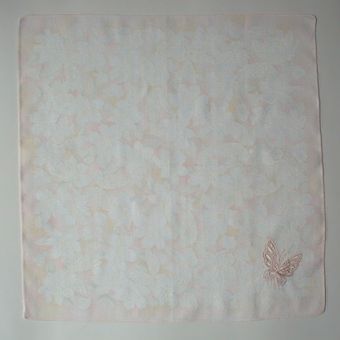 The front cloth are divided in three (left part - middle part - right part).
Draw pattern's line on the reverse of handkerchief.
Put the middle of front on the embroidery.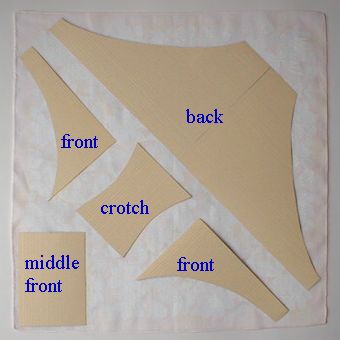 Add seam allowance. 1 or 1.5 centimeters to waist, others 0.7cm to 1.0cm.
Cut white cotton lawn for the lining of the crotch.