Hanty Panty » Basic hanty making » Enlarging
Enlarge hanty
When you need bigger hanty, there are 2 ways here.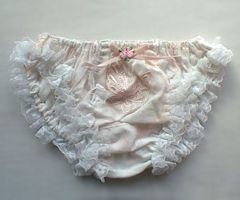 Fit for your hips
The size of hanty pattern is 90cm hips.
It could not be larger because the material is a handkerchief.
If you want it be big, enlarge patterns at the side.
Add 1/4 of difference to each side.
Then make up for the shortage with other cloth.
If you like gorgeous design, use wide lace to connect.
It's good that attach strings at the sides.
In that case, make the width of the side narrow.
Cut off the side as the width of the lace or string.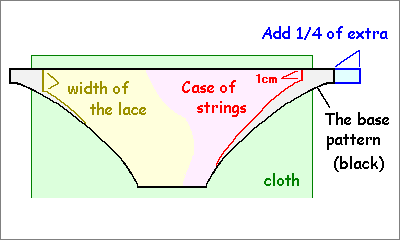 This is a small handkerchief.
So make a small hanty with strings.
The strings are made with the hem of handkerchief.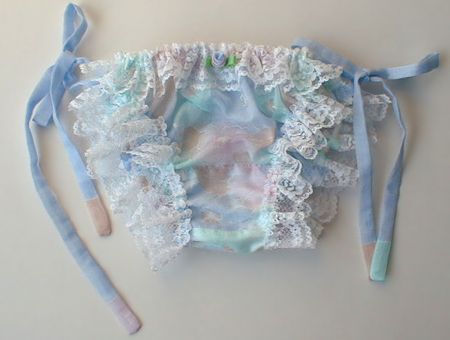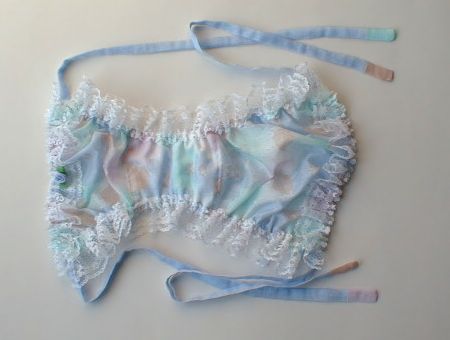 This is spread. See tied picture.