Hanty Panty » Hanty gallery » Spring string
Spring string hanty
Pastel flowers and light blue hem.
The small flower ornament is made of same cloth.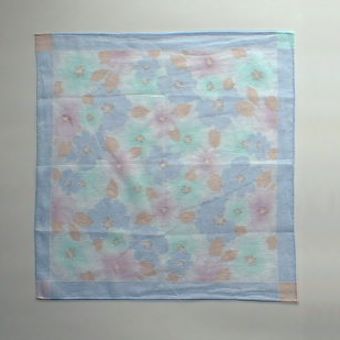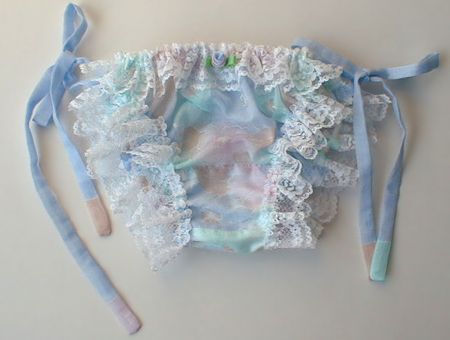 This handkerchief is printed like full of falling flowers on the water.
So I named it "spring".
As this hanky is smaller than others, it is difficult to make ordinary hanty.
I solved it by attaching strings to the sides.
It is available for person with big waist.
Refer to the detail of cutting. You see spread spring hanty.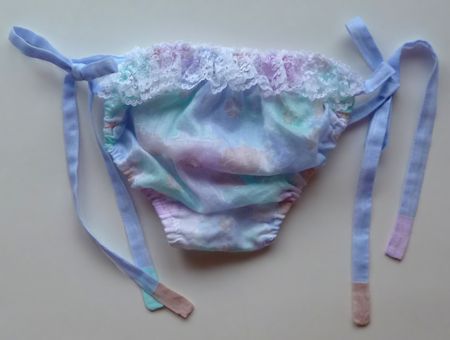 Tulip gardenMoth orchidWhite lily
Kissing fishCallaDayanDots on red
Butterflies in darkButterflyGarden
StringsFrillDragonflyFlower belt