Sewing » Baby dress
Baby dress
In my country, parents dress their newborn baby up with a white long dress in the ceremony at shrine.
The dress is not only for girl baby.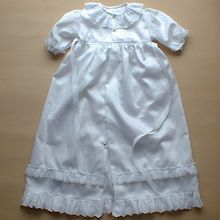 Materials and cutting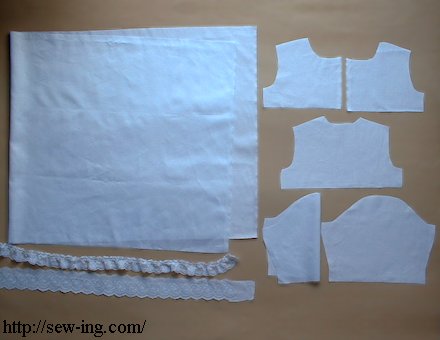 Bodice and sleeve need seam allowance.
The skirt is about 110cm (width) × 60cm (height).
You can omit laces.
When printing on A4 paper, make the margin small.
Process of sewing
Attach interfacing to the facing of bodice.
Sew up the shoulders.
Sew lace to the neckline. Hem with bias tape.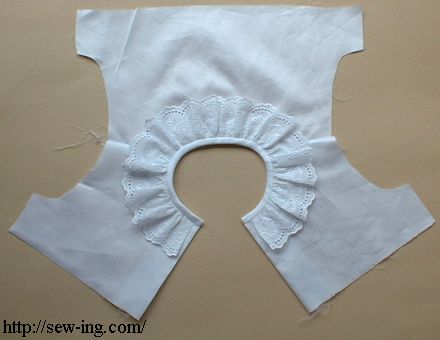 Gather the sleeves, and sew them to bodice.
Sew up the side of sleeve and waist.
Attach lace to the sleeve. Pass through elastic in a cuff.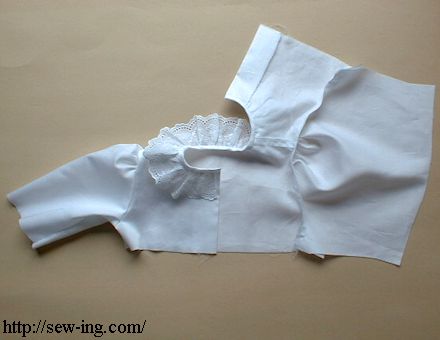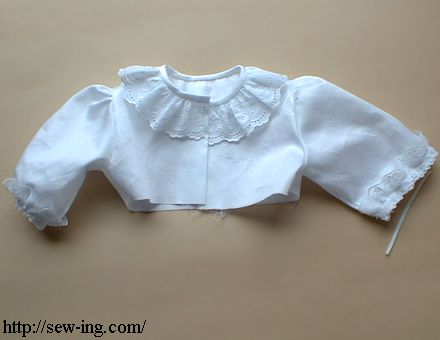 Make gathers at the skirt. Sew it to the waist.
Stitch the facing.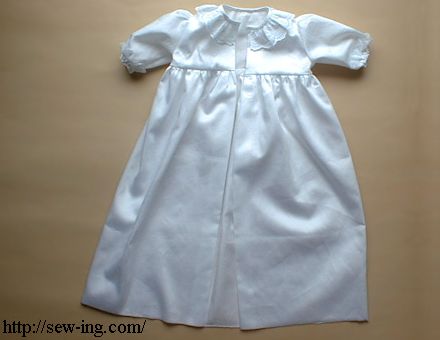 Sew snaps and buttons at the front.
Tie a ribbon.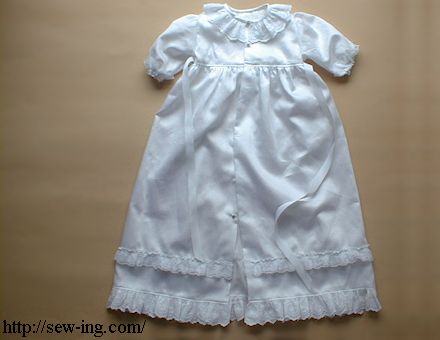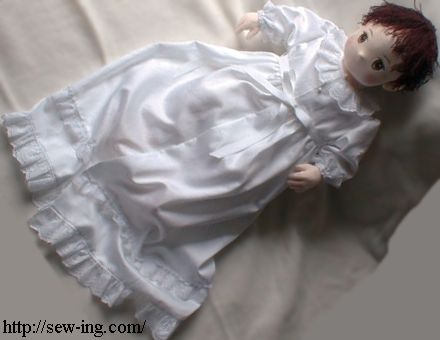 Baby doll (60cm).
Baby cape / Baby dress / Baby bonnet / Baby shoes / Baby mittens / Bib
Polo shirt / Sweatshirt / Sundress
Kid's cap / Reversible hat / Tulip hat / Flat cap / Knit cap
Cloth gloves
Panda apron / Slippers / Indoor boots / Socks / Night vest
Shopping bag / Pouch / Felt cake