Sewing » Gloves
How to make gloves
Have you thought you can sew gloves of cloth?
It's rather easy. Why not try?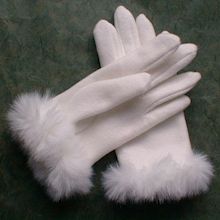 Materials
Cloth, 30cm length.
I recommend knit fabric e.g. wool jersey or 2-way.
Furry tape.
Patterns and cutting
Print the pattern out on the A4 paper.
Needs 0.2 - 0.3cm of seam allowance.
These parts are for the left hand.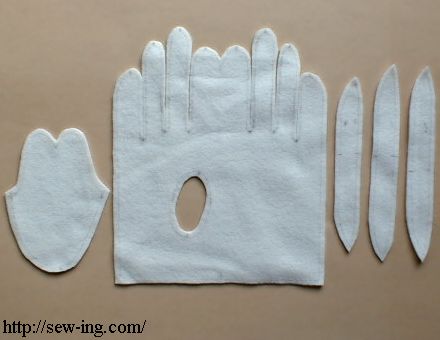 Sewing
Sew the gussets to the back of fingers.
b'-c-d' and d''-e-f' and f''-g-h'.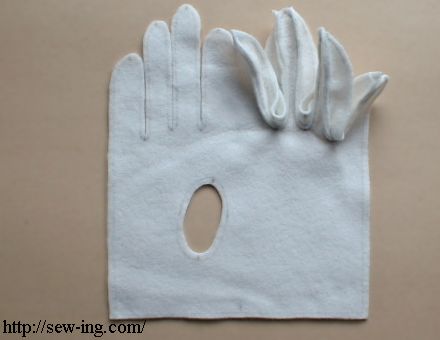 Sew the wrist to the top of the forefinger continuously.
a-b-b'-c-d'-d-d''-e-f'-f-f''-g-h'-h-h''.
Sew the thumb (i-k-i).
Sew the thumb to the hole of the palm (i-j-i).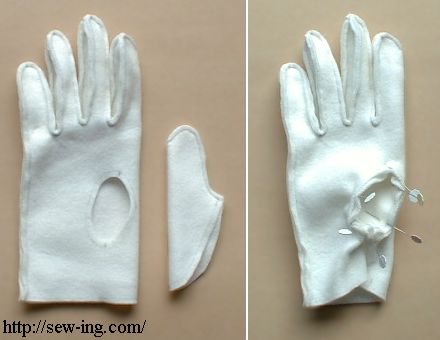 Fold the wrist and stitch around.
Trim the wrist with furry tape.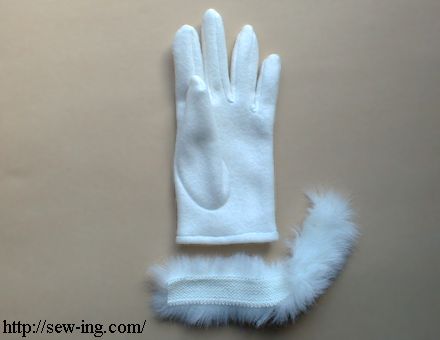 The patterns are rough a little.
I'm not sure whether the patterns fit your hand.
You may need to alter the outlines of the patterns.
Finished with trimming.
Other examples
Made of two-way stretch, with chains.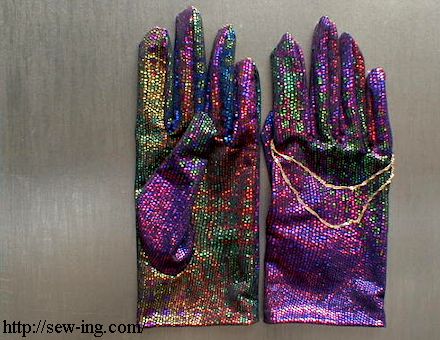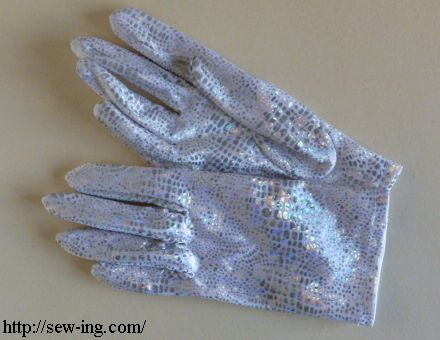 Thick furry cloth.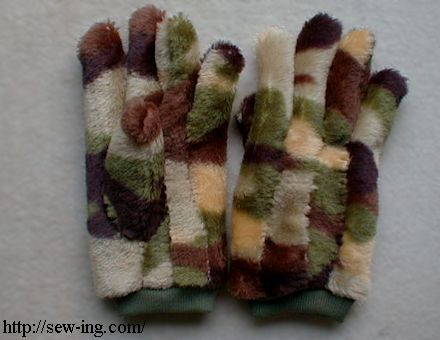 Baby cape / Baby dress / Baby bonnet / Baby shoes / Baby mittens / Bib
Polo shirt / Sweatshirt / Sundress
Kid's cap / Reversible hat / Tulip hat / Flat cap / Knit cap
Cloth gloves
Panda apron / Slippers / Indoor boots / Socks / Night vest
Shopping bag / Pouch / Felt cake