Sewing » Night socks
Night socks
My mother is troubled with cold feet when sleeping.
So I made these socks for her to put on in bed.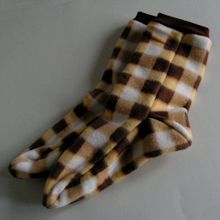 Materials
Fabric for surface (wooly jersey, polyester fleece, or something soft and thick).
Fabric for liner.
Fabric for hem (rib knit or T-shirt fabric).
Pattern and cutting
Back pattern and bottom pattern.
You make front pattern putting the back on the bottom.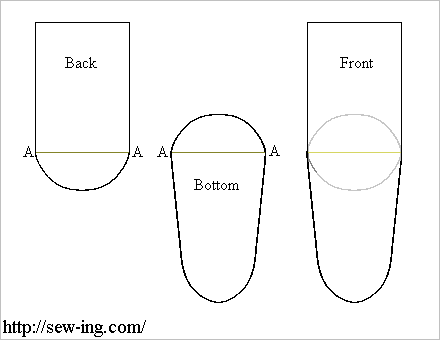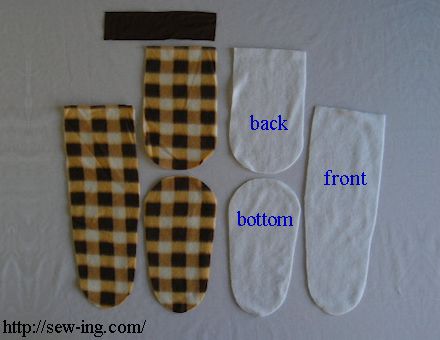 This is double. If you make it single, it needs zigzag stitch at seam allowance.
Sewing
Sew outer and liner together.
Sew up the back and bottom at the heel.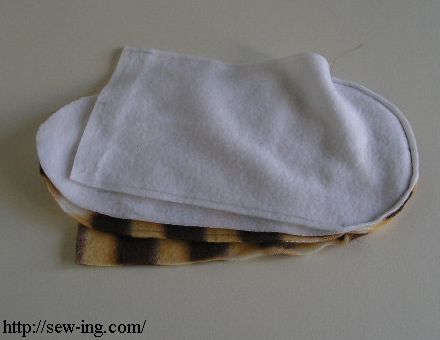 Sew bottom around.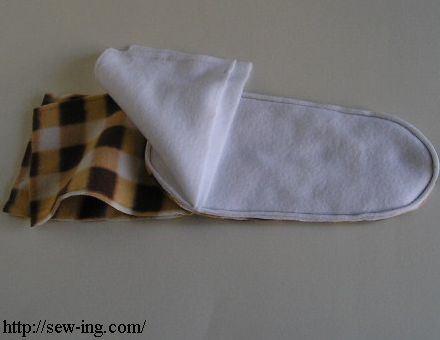 Sew the sides.
Sew a hem to a sock. It is the same as cuff of polo shirt.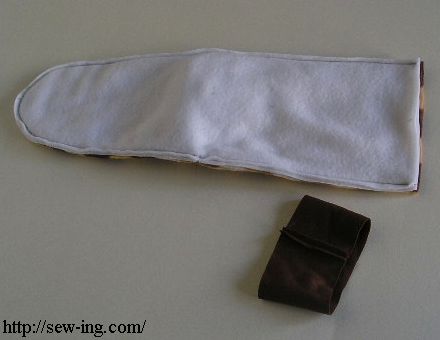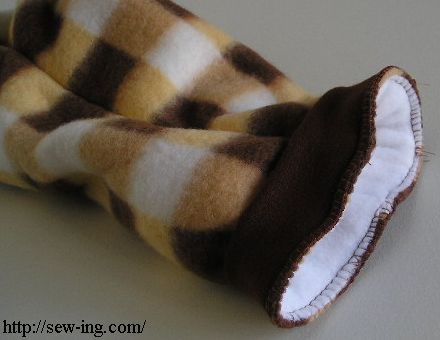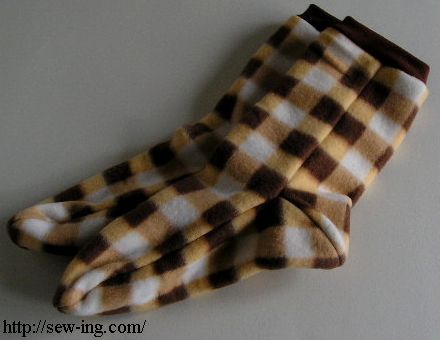 Baby cape / Baby dress / Baby bonnet / Baby shoes / Baby mittens / Bib
Polo shirt / Sweatshirt / Sundress
Kid's cap / Reversible hat / Tulip hat / Flat cap / Knit cap
Cloth gloves
Panda apron / Slippers / Indoor boots / Socks / Night vest
Shopping bag / Pouch / Felt cake