Sewing » Night vest
Night vest
Waistcoat or shawl with a collar.
When you can't get good sleep from the cold shoulders, this may help you.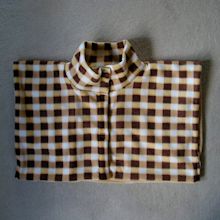 Materials
Soft and thick fabric is good.
I used polyester fleece and short fur fabric.
This is close-up photo of the collar and front.
Fastening tape is better than buttons.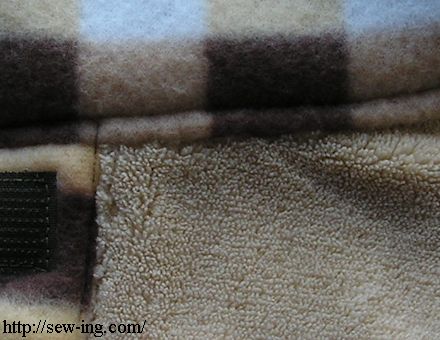 Process of sewing
Cut cloth in your size.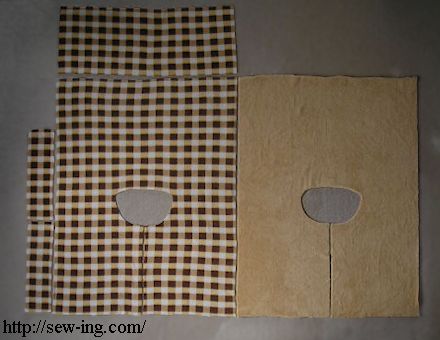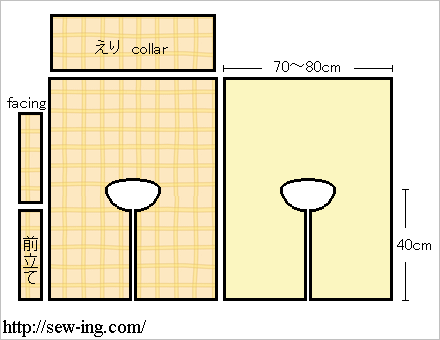 Sew up outer and liner around except neckline. Turn inside out.
Sew the facing to the front.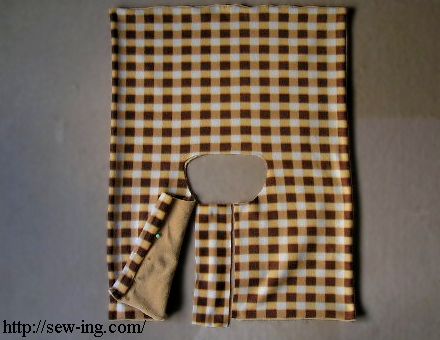 Sew the collar to the bodice. Attach fastening tapes.
Sew up the lower sides (about 8cm).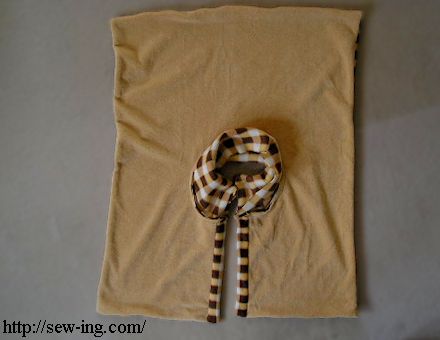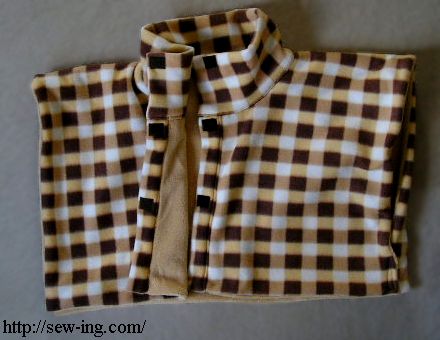 Finished.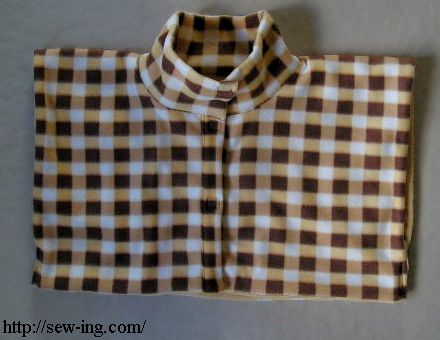 Baby cape / Baby dress / Baby bonnet / Baby shoes / Baby mittens / Bib
Polo shirt / Sweatshirt / Sundress
Kid's cap / Reversible hat / Tulip hat / Flat cap / Knit cap
Cloth gloves
Panda apron / Slippers / Indoor boots / Socks / Night vest
Shopping bag / Pouch / Felt cake