Sewing » Tulip hat
Tulip hat
Another tulip hat which has the oval top crown.
Of course, it is reversible.
A side is red, another is dots on a yellow ground.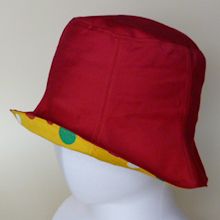 How to make
Almost the same as blue tulip hat. But difficult just a little.
Cut the pieces with seam allowance of 0.5-0.7 centimeters.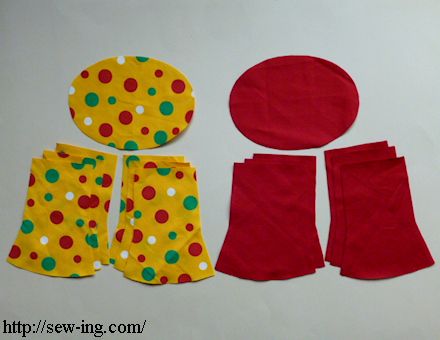 Sew up side crown to a ring.
Spread the seam allowance. Stitch on the both.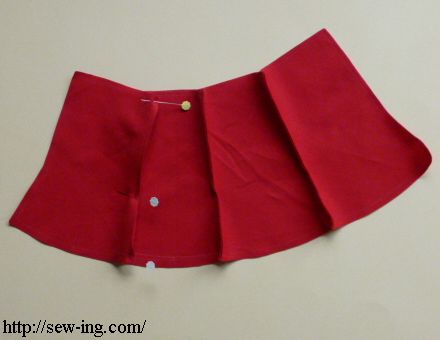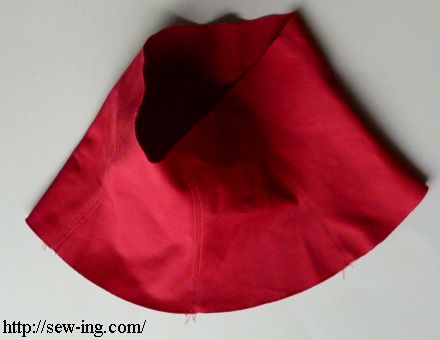 Sew the top crown to the side.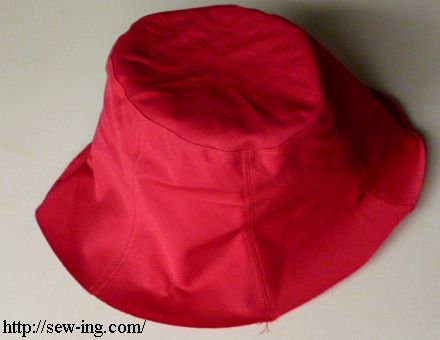 Make another side.
Sew up both around at the edge except the opening.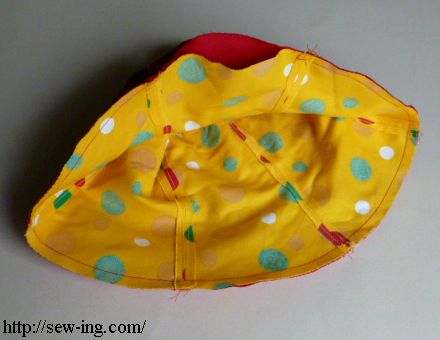 Stitch the seam allowance of around the top crowns to fix them.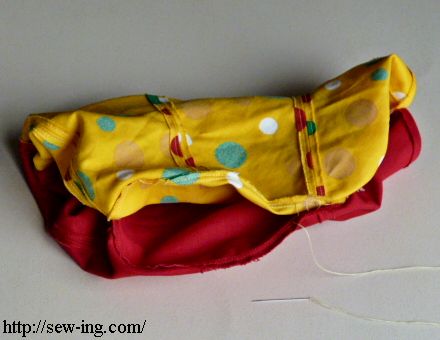 Turn inside out. Close the opening.
Stitch at the edge.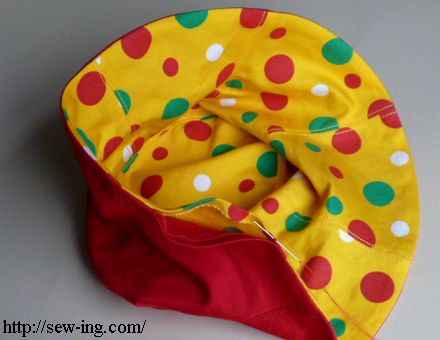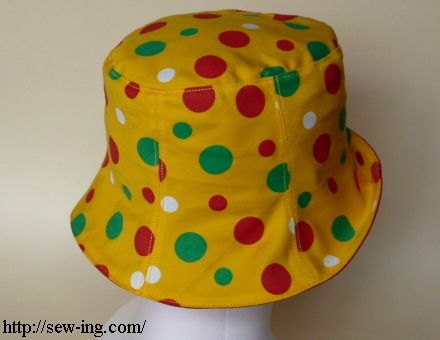 Make the brim bigger, it will be more tulip-like.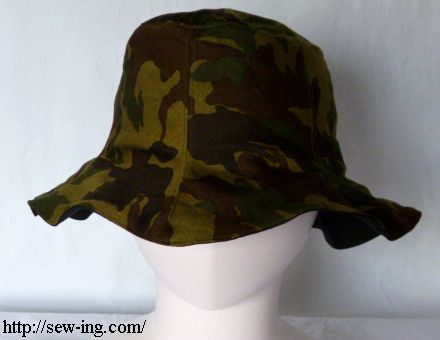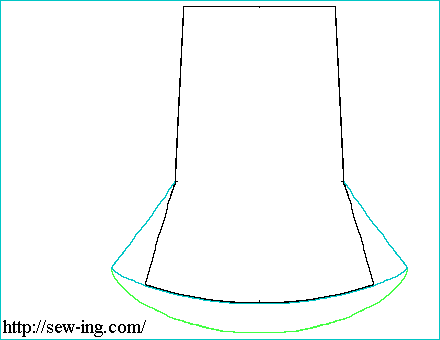 Baby cape / Baby dress / Baby bonnet / Baby shoes / Baby mittens / Bib
Polo shirt / Sweatshirt / Sundress
Kid's cap / Reversible hat / Tulip hat / Flat cap / Knit cap
Cloth gloves
Panda apron / Slippers / Indoor boots / Socks / Night vest
Shopping bag / Pouch / Felt cake