Sewing » Shopping bag
Shopping bag
When you go to supermarket, bring your own tote bag.
The lining is waterproof cloth. So you put vegetables in it.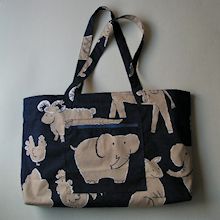 How to make
Sew the pocket (you may omit).
Make a gap on square cloth. Sew a fastener.
Sew the pocket to the cloth of the bag.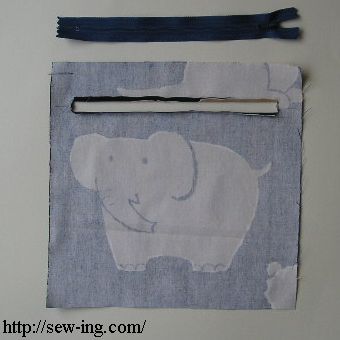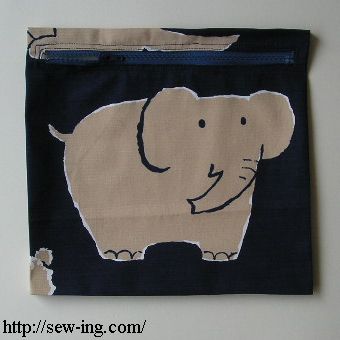 Sew the bag and the lining.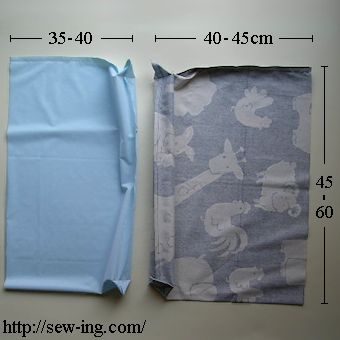 Sew up both opening.
Sew up the seam allowance of bottom together.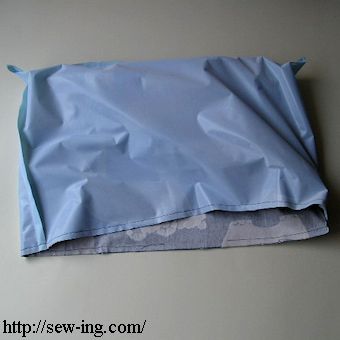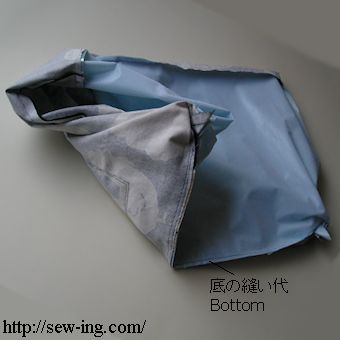 Turn inside out.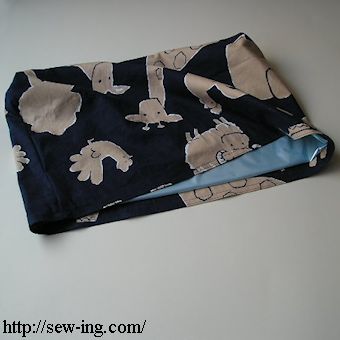 Make 2 straps (each 75cm length). Sew them to the bag.
You may use thick tape instead.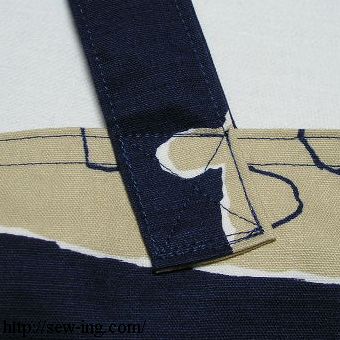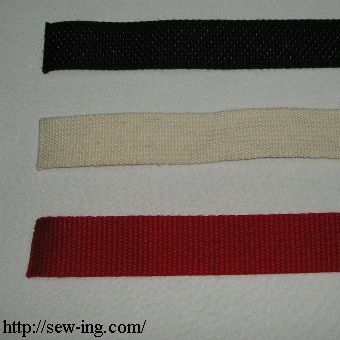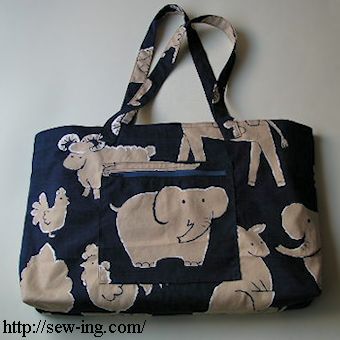 Baby cape / Baby dress / Baby bonnet / Baby shoes / Baby mittens / Bib
Polo shirt / Sweatshirt / Sundress
Kid's cap / Reversible hat / Tulip hat / Flat cap / Knit cap
Cloth gloves
Panda apron / Slippers / Indoor boots / Socks / Night vest
Shopping bag / Pouch / Felt cake