Sewing » Sundress
Sundress for kid
Simple dress of cotton patterned with sunflowers.
It is made of rectangles and straps.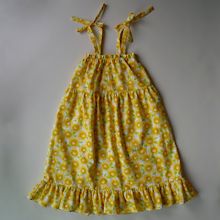 Materials
Cloth and elastic tape.
Cutting
You should alter for your kid.
The width of waist needs over "hips + 20cm".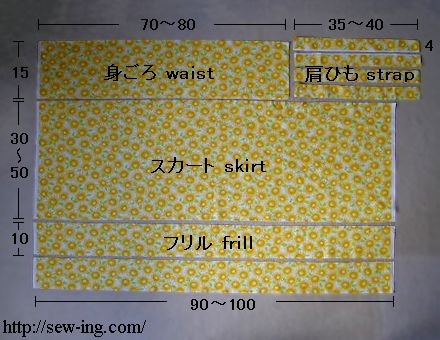 Process of sewing
Make gathers the skirt. Sew it to the waist (bodice).
Sew up the sides. Then it becomes a cylinder.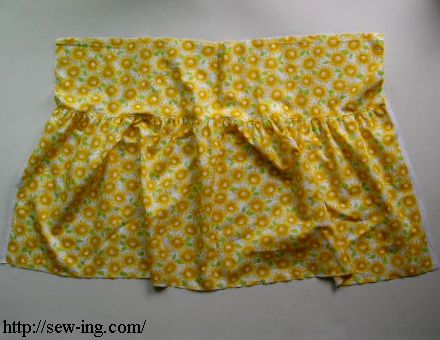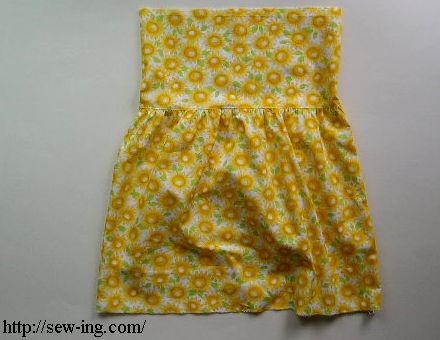 Sew frill to the skirt.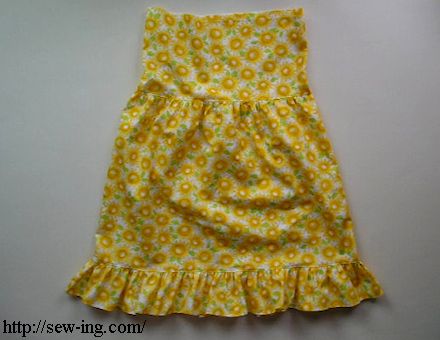 Stitch the top of bodice to make a passage of elastic.
Make 4 straps and sew them to bodice.
Pass through elastic.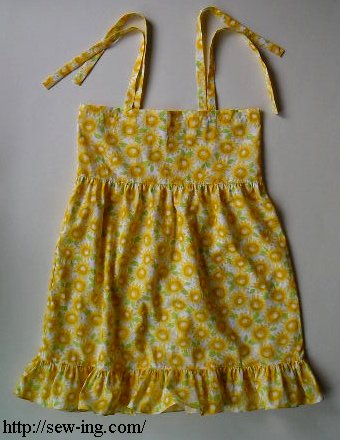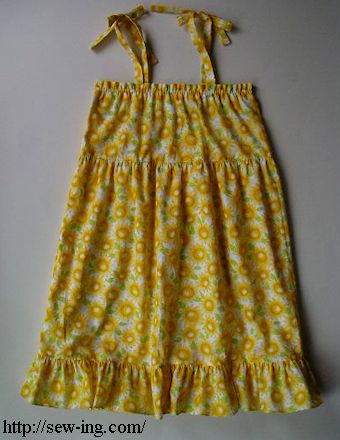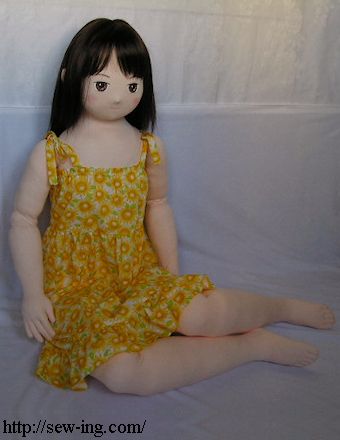 This girl is 131 centimeters.
Baby cape / Baby dress / Baby bonnet / Baby shoes / Baby mittens / Bib
Polo shirt / Sweatshirt / Sundress
Kid's cap / Reversible hat / Tulip hat / Flat cap / Knit cap
Cloth gloves
Panda apron / Slippers / Indoor boots / Socks / Night vest
Shopping bag / Pouch / Felt cake