Sewing » Strawberry cake
Strawberry cake
A round cake of felt and rayon. Diameter is 12.5 centimeters.
Apply to chocolate cake, cherry cake, and so on.

Process of making
You make your own favorite cake in any size.
Cut 2 circles and 3 strips.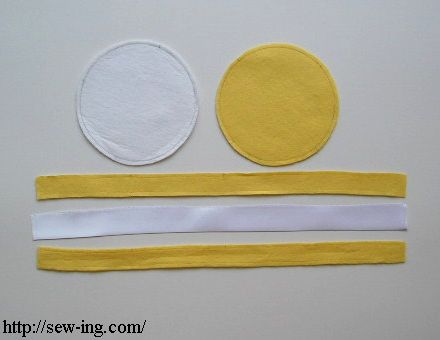 Sew them to make the base of the cake.
Turn inside out and stuff it with polyester fiberfill.
You may insert thick paper in the side and bottom.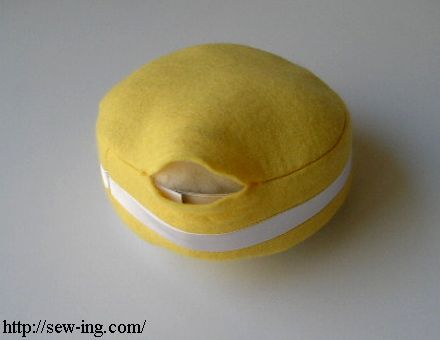 Stitch a red ribbon on the side. These are pieces of strawberry ... I intend.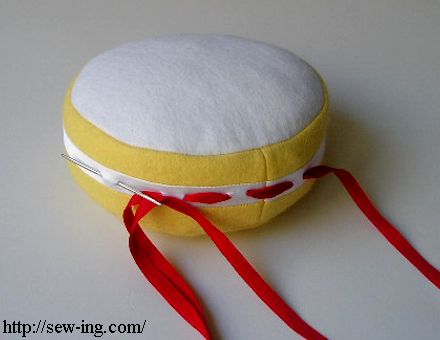 Cut rayon cloth bias. Fold it several times. It is cream.
Stitch the cream on the edge.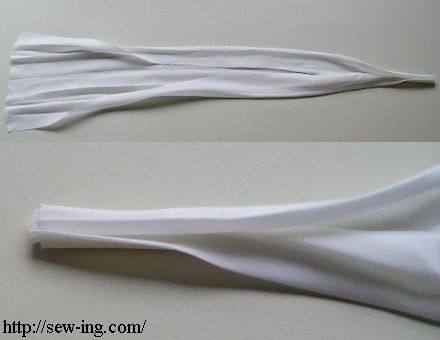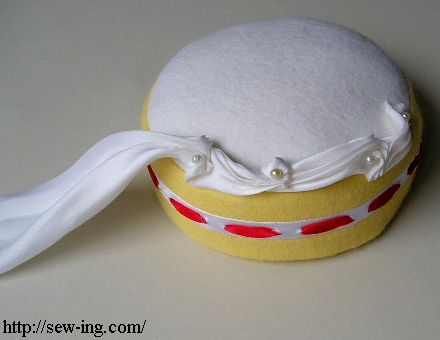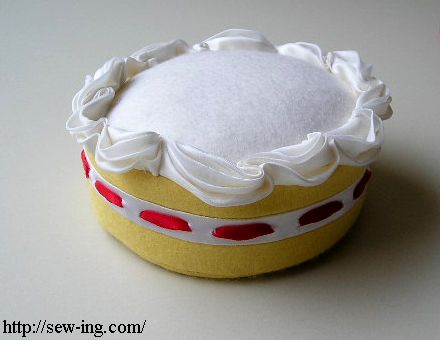 Decoration
Try to make toppings or candles as you like.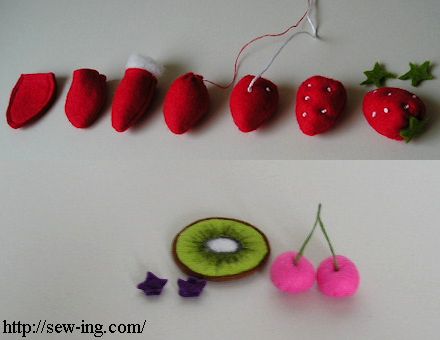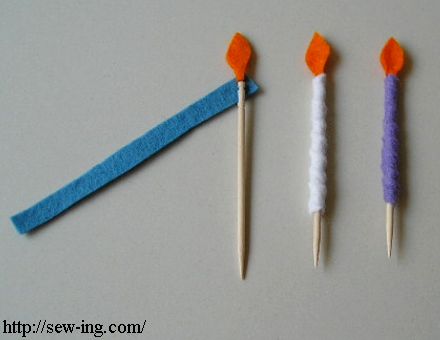 Cake on lace cloth (not paper).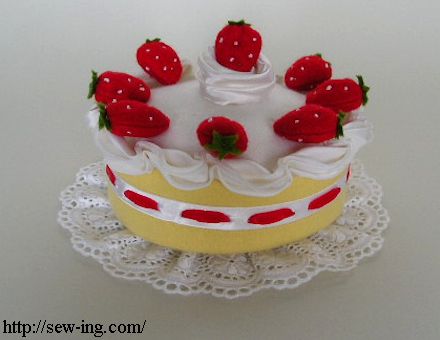 Baby cape / Baby dress / Baby bonnet / Baby shoes / Baby mittens / Bib
Polo shirt / Sweatshirt / Sundress
Kid's cap / Reversible hat / Tulip hat / Flat cap / Knit cap
Cloth gloves
Panda apron / Slippers / Indoor boots / Socks / Night vest
Shopping bag / Pouch / Felt cake