Sewing » Slippers
Bedroom slippers
Japanese take the shoes off in the personal house to keep out soil dust.
In the winter, we need the warm and clean slippers.
We call them "room shoes".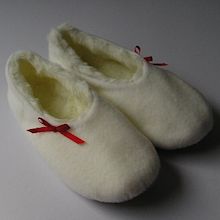 Material and pattern
I used polyester fleece for outer shoe, and furry fabric for inner shoe.
The sole is leather.
Print pattern out on A4 paper.
Enlarge or shrink if you need.
Cutting
From the left to the right,
Inner sole, sole, instep (outer shoe), instep, sole (lining), leather sole.
Needed 0.4 - 0.6 centimeters as seam allowance.
But inner sole and leather sole don't need.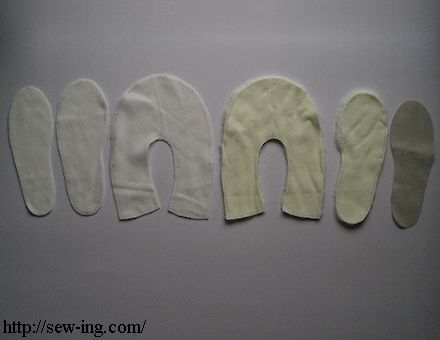 How to make
Sew the lining shoe.
Make inner shoe.
Sew up the heel of instep.
Gather the toe of instep. Sew the sole to upper.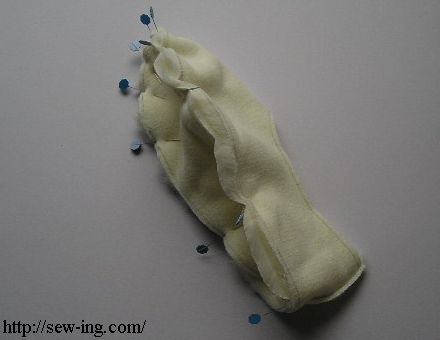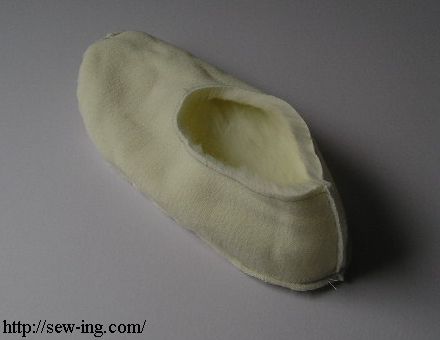 Make outer shoe in the same way.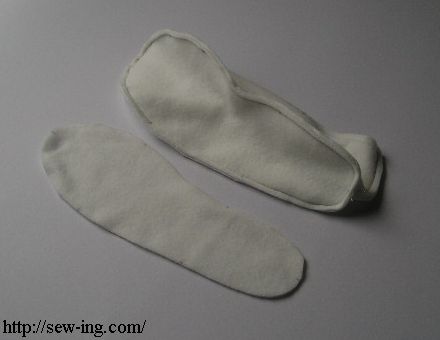 Sew the inner sole to the sole to make the sole thick.
You may omit it or attach more soles.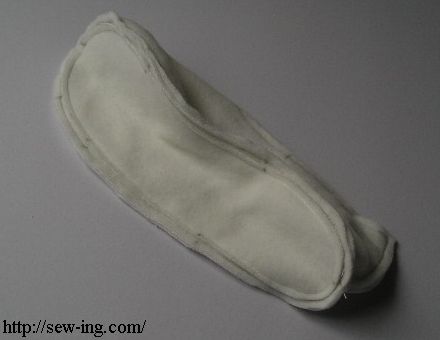 Sew up the outer and the lining except the opening.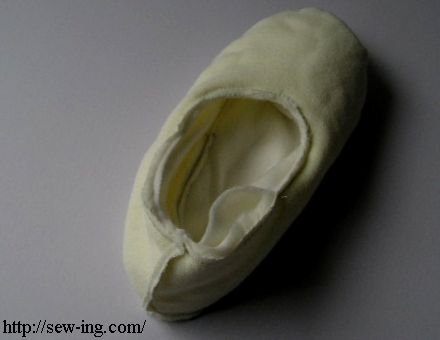 Turn inside out half.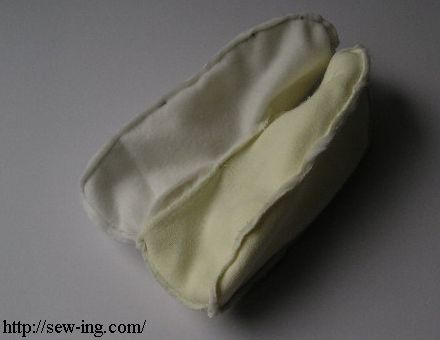 Sew up the seam allowance of outer shoe and the seam allowance of lining roughly.
It makes the liner fix to the outer.
Sew the opening with ladder stitches.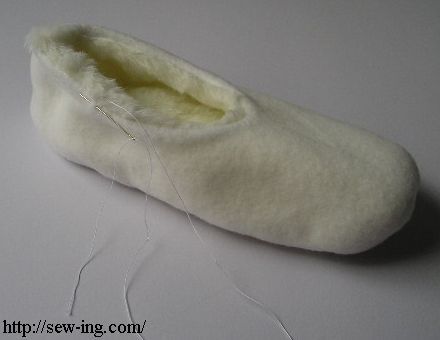 Attach the leather sole with hand-stitch.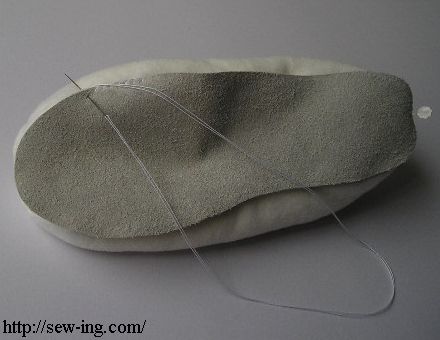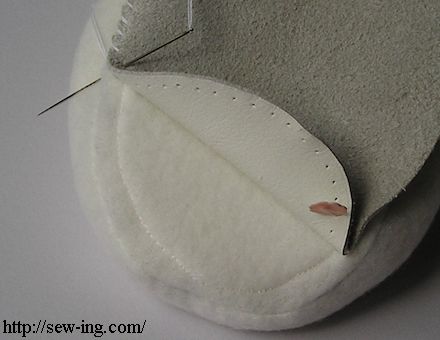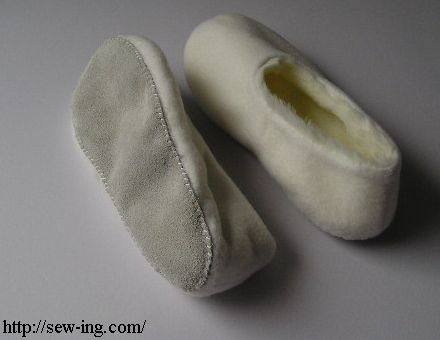 Attach ribbons, trimming fur, and so on.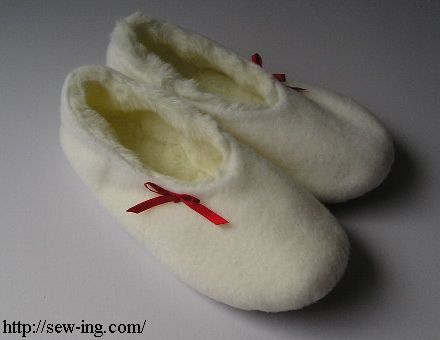 Baby cape / Baby dress / Baby bonnet / Baby shoes / Baby mittens / Bib
Polo shirt / Sweatshirt / Sundress
Kid's cap / Reversible hat / Tulip hat / Flat cap / Knit cap
Cloth gloves
Panda apron / Slippers / Indoor boots / Socks / Night vest
Shopping bag / Pouch / Felt cake