Sewing » Polo shirt
Men's polo shirt
Polo shirt with fastener is easier to make than shirt.
Why not make one for your boyfriend?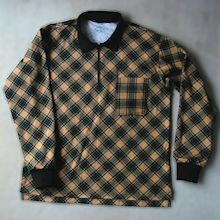 Materials
140cm width stretch fabric 150cm.
16cm width rib knit 80cm.
20cm fastener (concealed is better).
Drawing
Breast 108cm, length 70cm.
The unit is centimeter.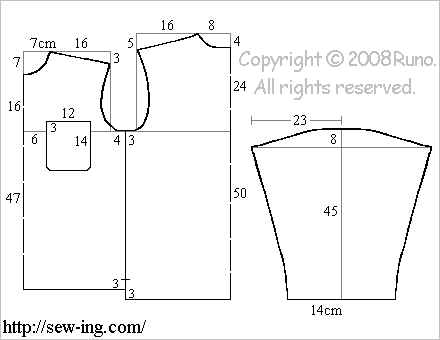 I don't promise that it fits for you.
I recommend buying pattern of ordinary shirt.
Cutting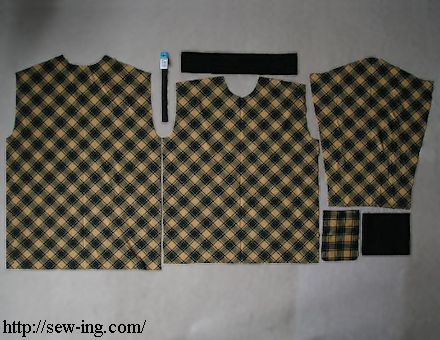 Add seam allowance (1 - 1.5cm, bottom 3cm).
Cutting of rib knit. 8 × 40cm for collar. 16 × 20cm for a sleeve.
Sewing
Sew the pocket.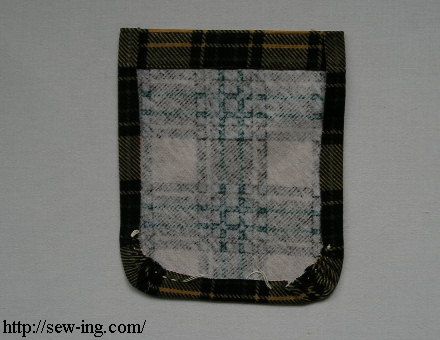 Sew the fastener.
Cut the middle of the front like Y letter.
Fold the edge and iron it (Refer to bag).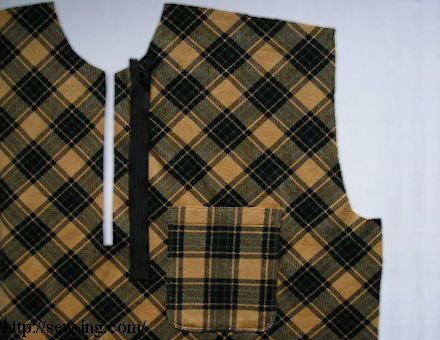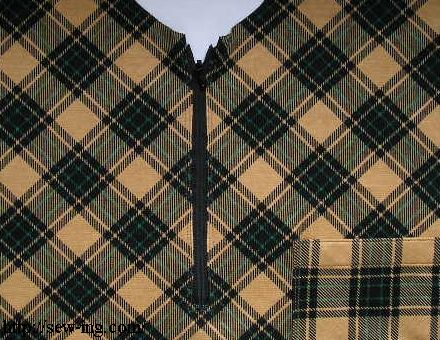 This fastener appears outside.
Fold the both edges of the collar a little, then sew it minutely.
Sew the collar to the bodice.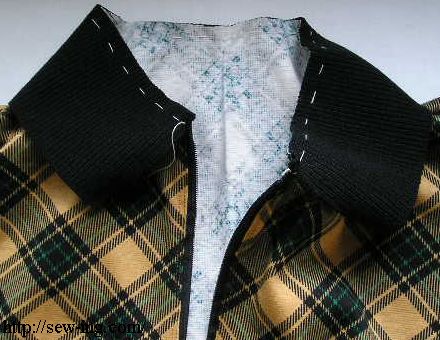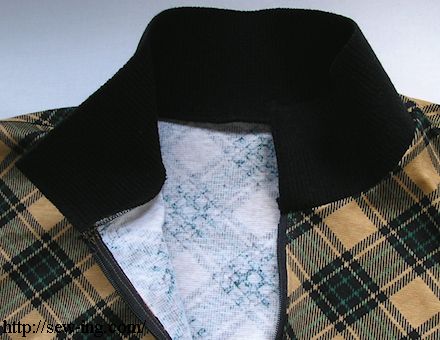 Sew the shoulder to bodice.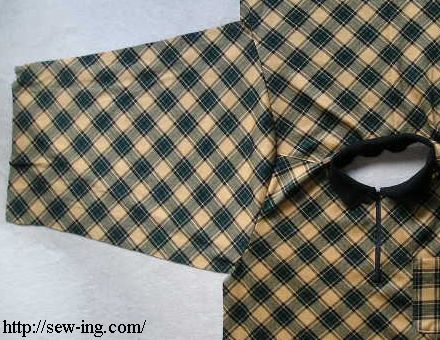 Sew up the lower sleeve and the side of bodice.
Make the slits.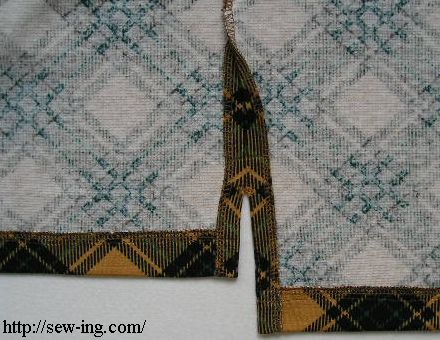 Sew a cuff cylinder. Fold it in 2.
Sew the cuff to the sleeve.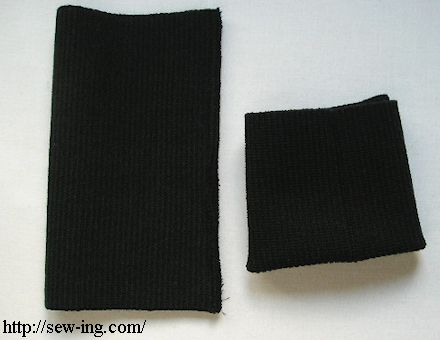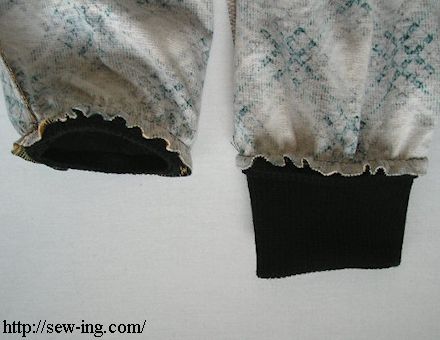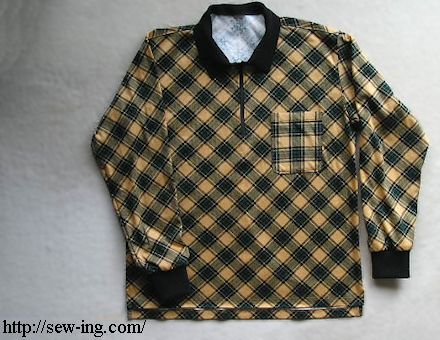 Why not make panties?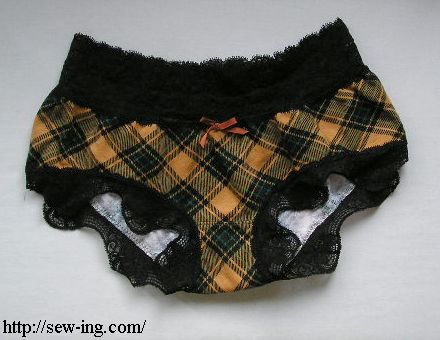 Baby cape / Baby dress / Baby bonnet / Baby shoes / Baby mittens / Bib
Polo shirt / Sweatshirt / Sundress
Kid's cap / Reversible hat / Tulip hat / Flat cap / Knit cap
Cloth gloves
Panda apron / Slippers / Indoor boots / Socks / Night vest
Shopping bag / Pouch / Felt cake