Sewing » Cap of stretch fabric
Cap of stretch fabric
Super easy cap made of woolen stretch cloth.
It is double, so keeps your head warm.
Material is Angora jersey fabric (wool + acrylic fiber).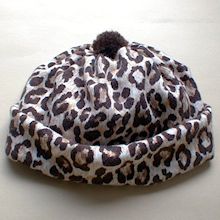 How to make
Cut fabric --- height 50cm × width 60cm.
Sew up both sides and make a pipe.
Unseam 10cm. It is an opening.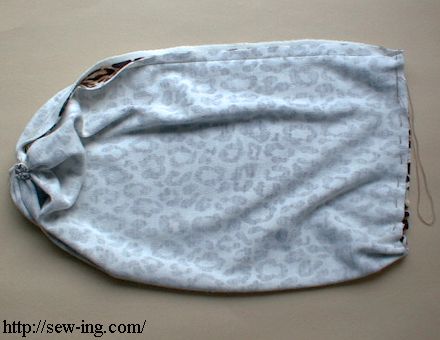 Make gather at each end.
Sew the tops of both ends.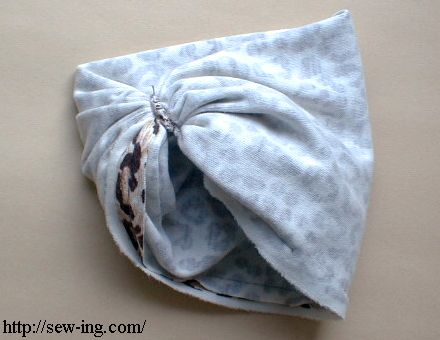 Turn inside out.
Attach a pompom if you like.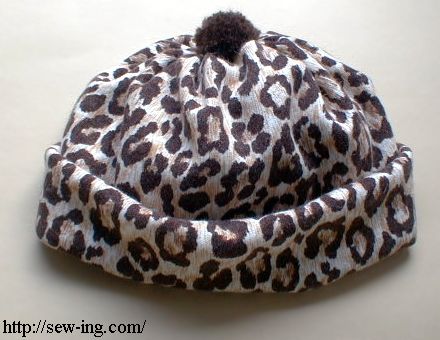 Baby cape / Baby dress / Baby bonnet / Baby shoes / Baby mittens / Bib
Polo shirt / Sweatshirt / Sundress
Kid's cap / Reversible hat / Tulip hat / Flat cap / Knit cap
Cloth gloves
Panda apron / Slippers / Indoor boots / Socks / Night vest
Shopping bag / Pouch / Felt cake