Sewing » Pouch
Pouch
Make small pouch of cloth. It's pretty and convenient.
This example is Kinchaku. It is tied with two strings.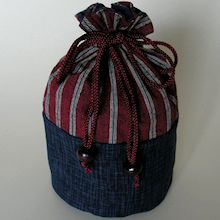 How to make
Cut cloth circle and rectangle. A side of rectangle is the same as circumference.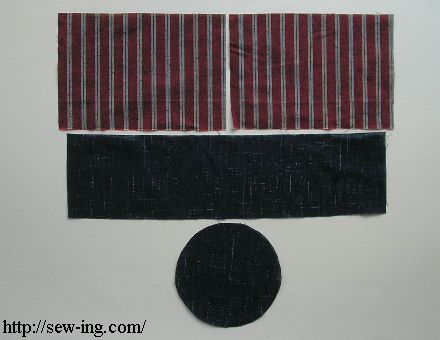 Sew up the pieces to form a bag. Don't sew the passage (about 5cm).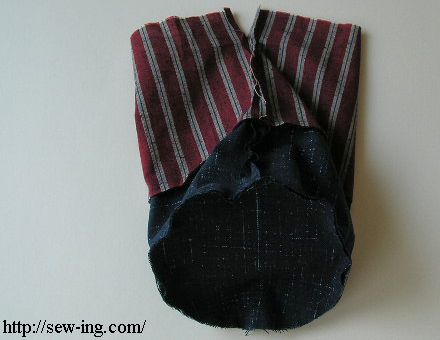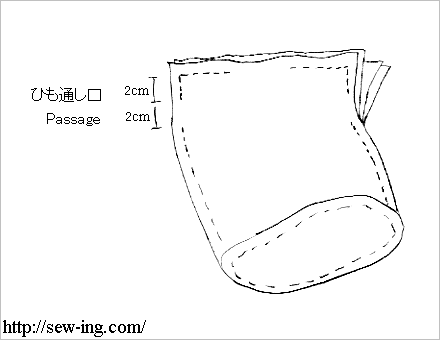 Make two. One is the lining. Yes, you may use it a reversible pouch.
Sew up each upper hem except the opening.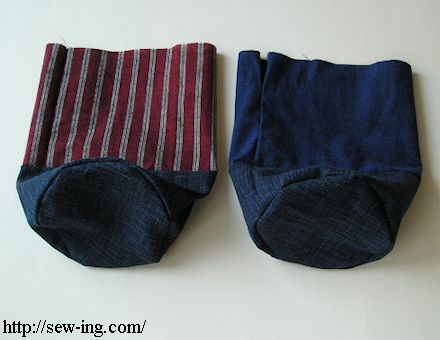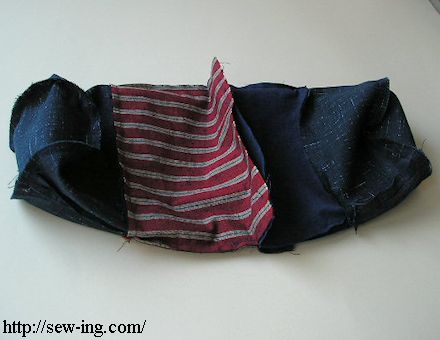 Make a pad of the bottom.
Cut plastic plate a circle. Wrap it with thick soft cloth.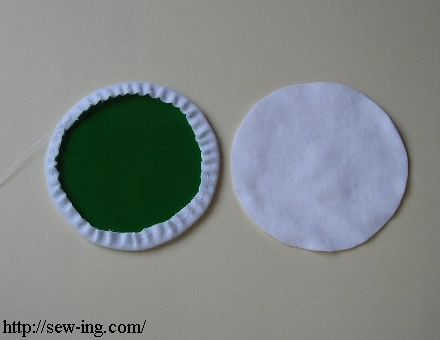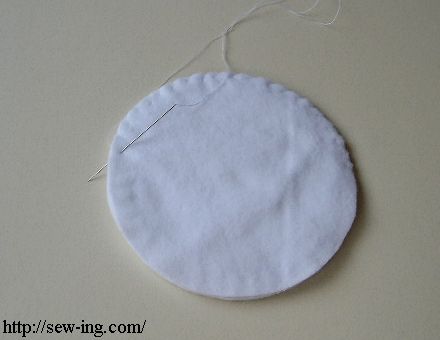 Stitch the pad to the seam allowance of the bottom.
Turn inside out. Close the opening.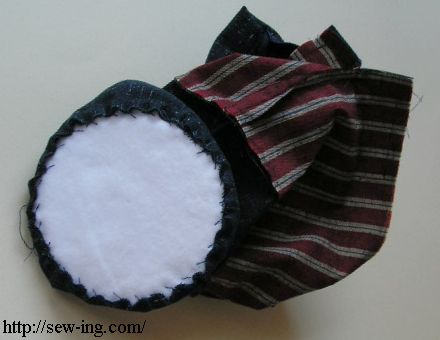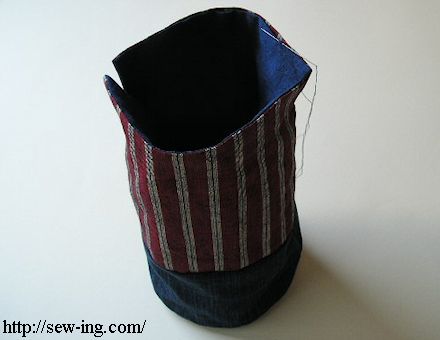 Stitch 2 lines as passage.
Pass through 2 strings.
Attach a wood bead to the top of the string.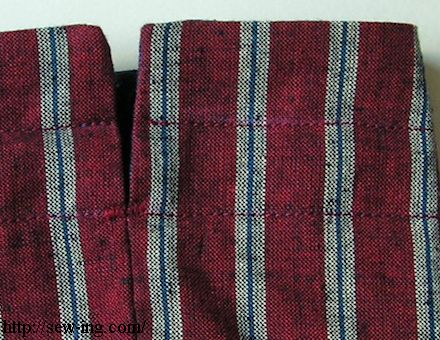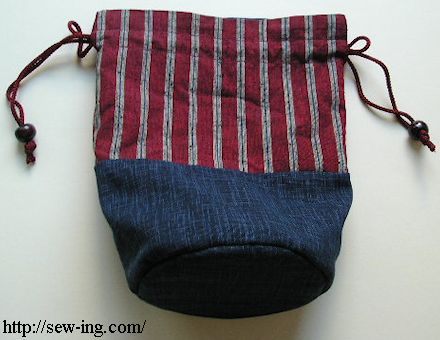 Finished.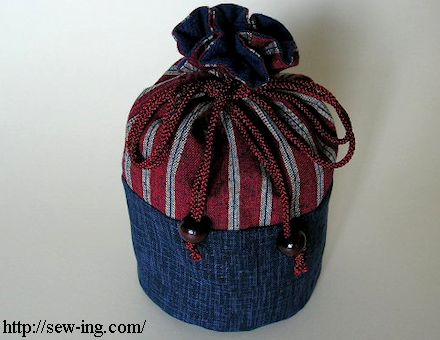 A pouch of chirimen cloth with lace. The bottom is square.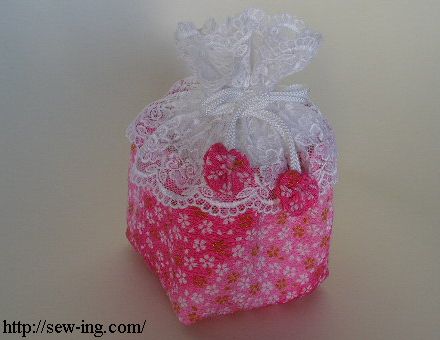 Baby cape / Baby dress / Baby bonnet / Baby shoes / Baby mittens / Bib
Polo shirt / Sweatshirt / Sundress
Kid's cap / Reversible hat / Tulip hat / Flat cap / Knit cap
Cloth gloves
Panda apron / Slippers / Indoor boots / Socks / Night vest
Shopping bag / Pouch / Felt cake