Sewing » Flat cap
Flat cap (cloth cap)
Why not make a flat cap for your father? This is made of blue denim.
In my country, a cap like this is called "hunting cap".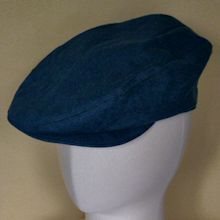 Materials
Cloth 90cm × 40cm
Bias tape
Thick interfacing for brim
Ribbon or tape
Pattern
When printing on A4 paper, set the margin less.
The size (around the head) is 58 centimeters.
If you need the size 56 (22 inches), print the pattern in 96.6%.
Sewing
Cut pieces with seam allowance of 0.5cm.
But around the head (C-D, C-F-G of crown and F-G-F of brim) needs 0.8-1cm.
The interfacing doesn't have seam allowance.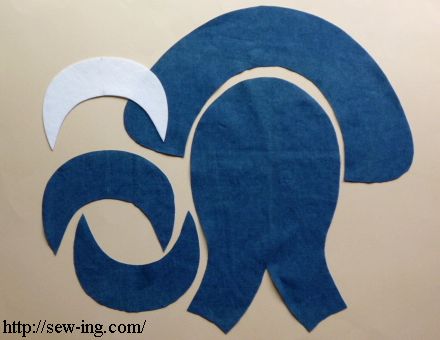 Sew the dart (E-D).
Put a bias tape on spread seam allowance, stitch it.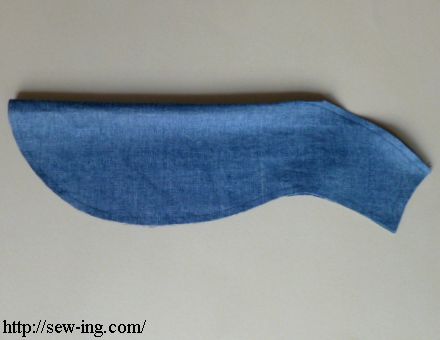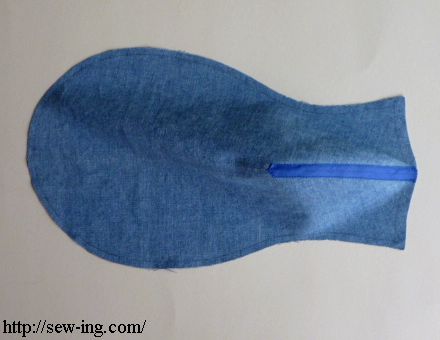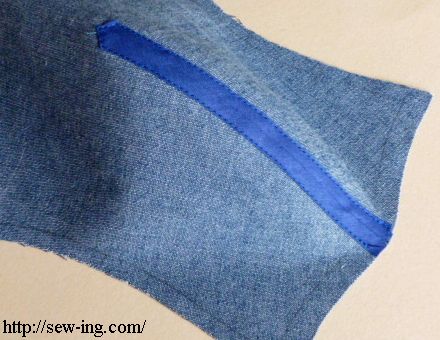 Sew the side crown to the top crown. And stitch seams.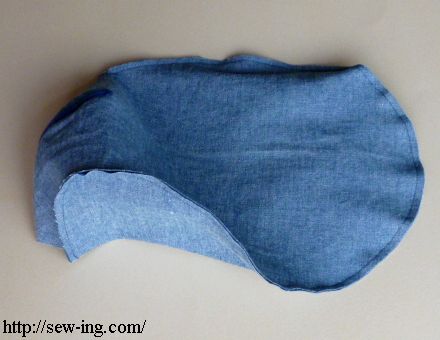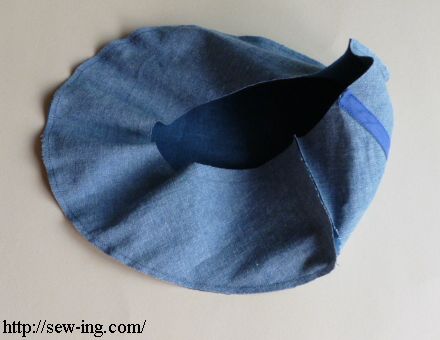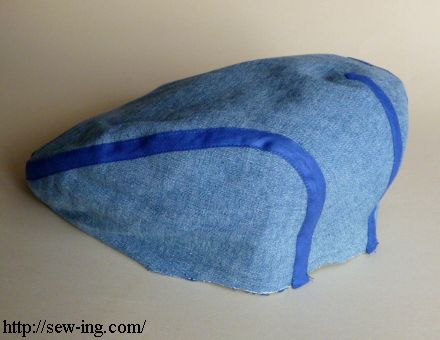 Sew up the brim. Outside brim is larger 0.2cm than inside brim.
Turn inside out.
Put interfacing in the brim. Stitch around.
If the interfacing is too hard, omit the stitch of the edge.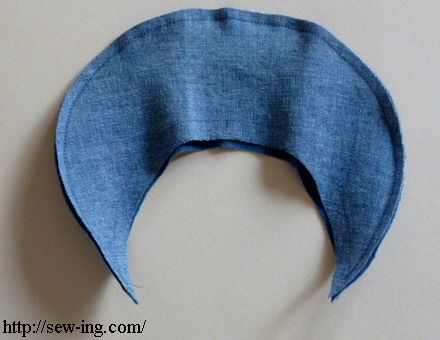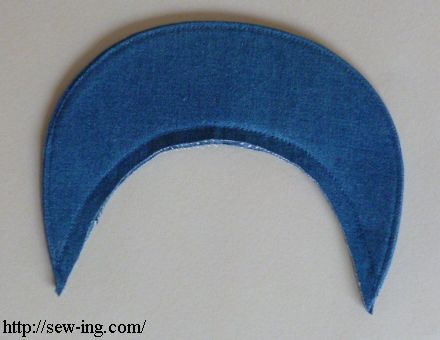 Sew the brim to the crown.
Zigzag stitch on the seam allowance.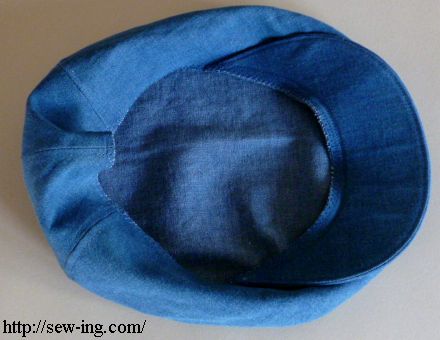 Fold the hem, stitch a ribbon.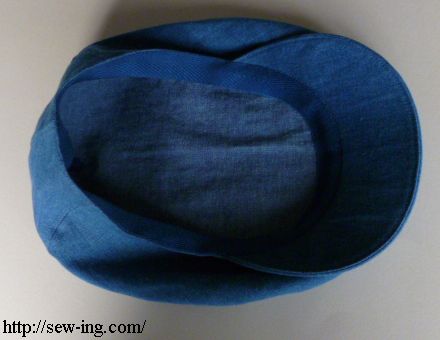 Sew the front of crown to the brim.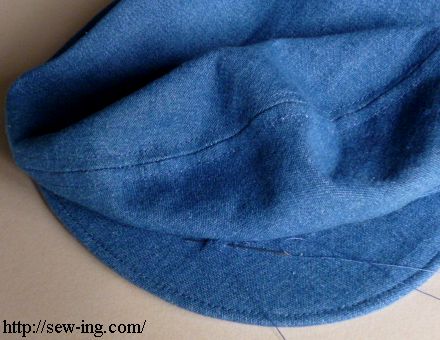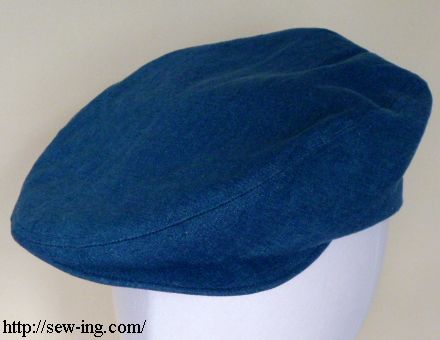 Instead, make eyelets on the brim and crown together.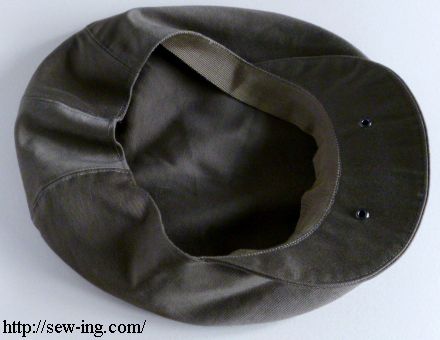 If you like flexible size, unseam the dart about 5cm, and attach a button.
The loop is chain stitch of an elastic thread.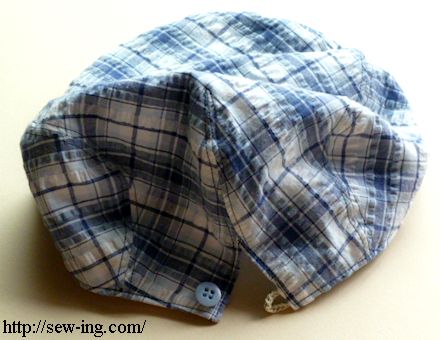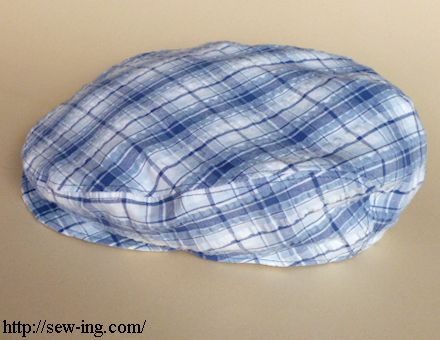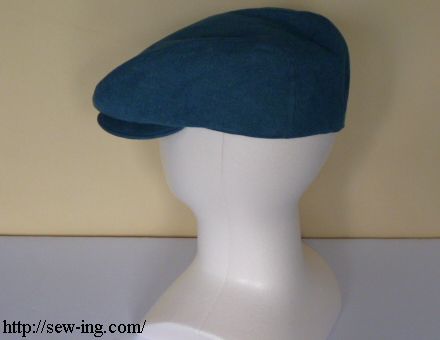 Baby cape / Baby dress / Baby bonnet / Baby shoes / Baby mittens / Bib
Polo shirt / Sweatshirt / Sundress
Kid's cap / Reversible hat / Tulip hat / Flat cap / Knit cap
Cloth gloves
Panda apron / Slippers / Indoor boots / Socks / Night vest
Shopping bag / Pouch / Felt cake